How many of your PPC ad clicks are invalid clicks or click fraud? We take a look at the statistics surrounding click fraud, a practice which is highly damaging for advertisers, but very profitable for some unscrupulous fraudsters.
Be it vindictive business competitors, or criminal enterprises designed to suck your advertising budget, click fraud is an issue for everyone running PPC campaigns. We take an in depth look at the statistics around click fraud and ad fraud.
Click fraud and Ad Fraud Meaningful Events
With the practice of click fraud and ad fraud having the potential to make some people a lot of money, it's no wonder that this growing trend is becoming more and more publicised. There have been a variety of high profile incidents in recent years including police raids on click farms, lawsuits and a variety of studies.
The practice of click fraud is designed to negatively impact the advertisers advertising budget. This can be for vindictive reasons, such as to damage a company's profits, or simply as a result of automated bots scraping information from various sources
20% of clicks on PPC ads are fraudulent
Fake traffic costs businesses around $60 billion a year
Click Fraud traffic is estimated to be growing at around 50% per year
Desktop click fraud has grown from 20% to 24%
Around 20% of global PPC budgets are wasted every year
Smartphone click fraud increased 102% between January to April 2017
Although similar to click fraud, ad fraud is designed to divert the advertising spend to a fraudulent publisher. Normally a publisher will set up a fake site full of adverts and then divert traffic to inflate their payout.
50% of ad impressions on Internet Explorer were non human traffic
Video click fraud grew by 26% between January and April 2017
90% of all ads suffer from fraud
Methbot is one of the biggest ad fraud operations, costing advertisers around $5 million per day
Up to 72% of some companies social media followers are fake
In 2017 the FBI dismantled an ad fraud network named 3ve which was estimated to have made around $250 billion
It's clear that ad fraud and click fraud are a huge industry, with the numbers speaking for themselves. We've assembled the click fraud statistics into this handy infographic so you can see what's really going on.
As you'll see, the click fraud stats show that the practice has only been growing and that a significant chunk of internet traffic is fraudulent. Whatever form click fraud takes, the end result is always that advertisers end up out of pocket.
A growing problem for advertisers is the arrival of click fraud malware. This sophisticated form of click fraud involves hijacking your browser to create additional clicks and traffic. You can learn more about click fraud malware here.
Click Fraud Statistics Reports
As an umbrella term, click fraud can be applied to a variety of practices. We've taken a closer look at some of the more pressing issues around click fraud in our in depth reports. Click on our guides below to find out more..
The practice of click fraud costs businesses around $60 billion a year, with that figure rising year on year. In fact, as the methods get
Read More »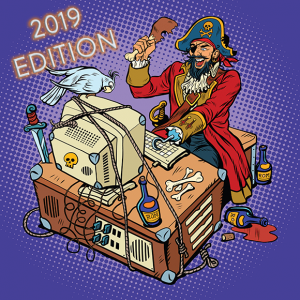 With so much money at stake, it's inevitable that click fraud and ad fraud are a growing sector. And adding fuel to the fire is
Read More »