Easily reach your PPC target for AdWords, Bing and FB. Did you know that PPC visitors are more likely to buy from your site that other visitors? Did you know that sponsored results makes up a larger percentage (about 65%) for keywords with high commercial intent? Did you also know that half of your audience cannot differentiate a paid result from an organic result?
By considering those amazing facts, it may be worrying for you if your PPC campaign is ineffective and not boosting sales.
An AdAge research in 2015 indicates that click fraud accounts for about 1/3 of the amount spent on digital ads. Also, a marketing week report clearly stated that brands would lose about $6.5 billion to click fraud in 2017.
If click fraud is a major problem for you, this guide from ClickCease aims to deal with it. It is recommended that you;
Set up manual IP exclusions

Run re-marketing campaigns

Make adjustments to your targeting

Utilize techniques like CAPTCHA security to eliminate bots

Make use of click fraud detection and prevention tool to combat fraud and bots
Click fraud detection tools utilize smart algorithms to differentiate fake clicks from legit clicks. It will also prevent identified IP addresses from gaining access to your ads.
However, if click fraud isn't your problem and your PPC campaign isn't providing dividends and you can't solve the problem automatically, here are some tips for you.
Make use of new keywords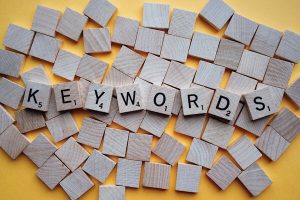 Broad match keywords are very effective. You may find it difficult to understand their usefulness
For instance, those results are indicated for "website builder software." The second add stands out. "Builder software" has probably been set up to broad match and there is a clear indication of how broad it can get. This means bearing in mind that it shows up for "website builder software."
That is a quite simple example of mistakes in using PPC keywords.
The following are tips to be considered to make PPC keywords more effective;
Understand Your Match Types
Asides the broad match, there are two other types of match. These are:
Phrase match: This displays an ad for people who have input the exact phrase or something very close to it.
Exact match: This displays an ad for those using the exact keyword.
Set up these match types properly to make it easier for people to find your ads and site.
Narrow your Keyword Focus
The keywords are very important. Some keywords may get clicks without any real results. Other keywords may even be unattractive to people. The truth is that, the more specific you get, the lower your volume and impressions but they produce more effective results.
Negative keywords can be a boost to your PPC campaign.
Let's look at this example, if you make use of "website builder software" as your keyword, you would most likely not want it to be displayed to those searching for "free website builder software." However, adding "free" to your list of negative keywords will make that possible.
Make adjustments to your Ad Copy
A good PPC copy is a good way for lead generation and conversions. Since our goal is lead generation which mostly happens on the landing page, adjusting your ad copy may seem like lots of work. However, if people are not clicking on your ad, they can't be converted into leads.
Perry Marshall, author of "The Ultimate Guide to AdWords", recommends that ad copy should highlight benefits because consumers want to solve problems, and not buy a product or service.
Every ad copy should have three basic components. These include:
Features

Benefits.

Call to action (CTA).
It is advisable not to mistake the first two components. A feature explains your service while a benefit states what your customers can get from your product or service.
For instance, the water resistance of a phone is considered a feature.  The benefits of the phone allow the clients to make use of their phones freely in wet conditions. It is quite very simple.
Also, CTAs such as "buy now or shop now" are very ineffective. Utilise CTAs that are emotionally appealing. You can use CTAs such as
Also, CTAs like "buy now or shop now" are bland and uninspiring. "save more money by…" or "get the body you deserve by…."
On a final note, never forget to test the ad copy on Google Ad Variations. Below is a list of different resources to help your create a better PPC ad copy.
5 Classic Tips to Write Effective Google Ads Copy
4 Psychological Tips to Write PPC Ads That Pack a Punch
Exploit These 3 Powerful Motivators for Better PPC Ad Copy
Considering the limitation of Google Ads characters, the changes may not seem obvious but they will most likely turn out very effective.
Pay more attention to your landing page
When someone clicks your PPC, they should be directed to a very good and relevant landing page. Dedicate landing pages are best because their goal is simply to convert the visitor. A bad landing page will only give bad results. Learn to avoid pages that have a lot of distractions. Keep the message clear.
It is also not uncommon to see marketer try to trick people into signing up with phony headlines.
For instance, you may come across an ad which indicates free software. Upon clicking you will be taken to a page which demands a fee to make use of the "free" software" or you are sent to a completely different landing page for another product.
Make adjustments to the design, headlines and optimize your landing page. You can carry out tests to pick the best combination. These may be what you need for lead generation.
End your campaign
Different reasons may make you end your campaign.
Terrible ROI: Despite putting a lot of effort, your ROI may be poor. No one wants to spend a lot of money and earn very little. It may be an extreme but needed decision.
Lack of funds: It is not uncommon to run out of funds for the PPC campaign. If this happens, end it.
Season: Certain ads are applicable only for some time. Running those ads all year long would be nonsense.
It has been discovered that based on your goals and objectives, Facebook ads may be more effective than your PPC will ever be. You may however decide to stick with your PPC and keep optimizing it. However, keep in mind that it is just a choice.
If you have done your best to optimize your PPC campaign and it is still not generating any leads, it may be time to close the campaign.
Conclusion
It is quite possible to save a bad PPC campaign. All you have to do is take the right steps and keep testing. Asides from the test discussed above, you can test other types of elements such as negative keywords, long-tail keywords, or bid amounts.
The best thing that could happen to you is getting a very effective PPC campaign which is converting leads.
However, PPC advertising should just be one out of your different lead generation strategies. It should be a part of an integrated, cross-channel marketing strategy.