There are so many acronyms in online marketing it can be hard to keep up. But, there are two that every digital marketer needs to understand, PPC and SEO. When it comes to finding your focus and boosting your brand visibility, you might be looking at SEO vs PPC to find out which is more worthy of your marketing budget.
Search engine optimisation (SEO) and pay per click (PPC) are two sides of the same coin; getting your business noticed online. In this article we'll take a look at each in detail and then explain the pros and cons of both.

SEO vs PPC: What is the difference?
The clue is in the name of both of these acronyms. Search engine optimisation, or SEO, is optimising your website content to improve its ranking in the search engine results, or SERPs. (Another acronym for you there. Sorry.) This is often referred to as 'organic' search results.
PPC, or pay per click, as the name suggests involves promoting your content or website via the paid options of your chosen advertising platform. The most popular platforms for PPC campaigns include:

Google
Bing
Facebook
Amazon
Typically, when you pay per click, you'll see your ad nearer that coveted top spot of the search engine results page. Optimised content might also feature near the top, but will almost always show beneath the paid content.

Like all things in life, there are exceptions and a lot of caveats to both of these preceding statements.

As a savvy digital marketer, it pays to know how to use both of these tools effectively.

What is SEO (Search engine optimisation)?
We're all digital natives here aren't we? So you know that when you go to Google, Bing or any other search platform you type in what you want (or increasingly, use voice search) and, hey presto! The first page usually yields what you were looking for.

By a combination of clever strategy and content creation, the website owner has successfully employed some SEO to make sure that their content is the first thing you see. But how? And what techniques really work when it comes to search engine optimisation?
Idan Ben Or, SEO expert explains, SEO is based around search terms, or keywords, and doing your research first is going to be crucial. After all, you don't want to target keywords that no-one is searching for, do you?
Once you've identified your target keywords, the tried and tested ways to boost your search engine rankings with organic SEO is:
Create useful content that is packed full of useful keywords (for example, "what is SEO and PPC?")
Use online tools to check that the quality of the content and correct density of keywords (such as Yoast or SEM Rush)
Ensure your content is shareable and a useful reference tool
Build backlinks from external websites to your most useful content, so that the search engines recognise it as an authority on its subject
Use social media and press releases to maximise the natural exposure of your content
One of the main advantages of SEO vs PPC is that it is, in theory, free. You just need to create well written and researched content, with a good use of target keywords that appeals to your target audience. Simple, hey?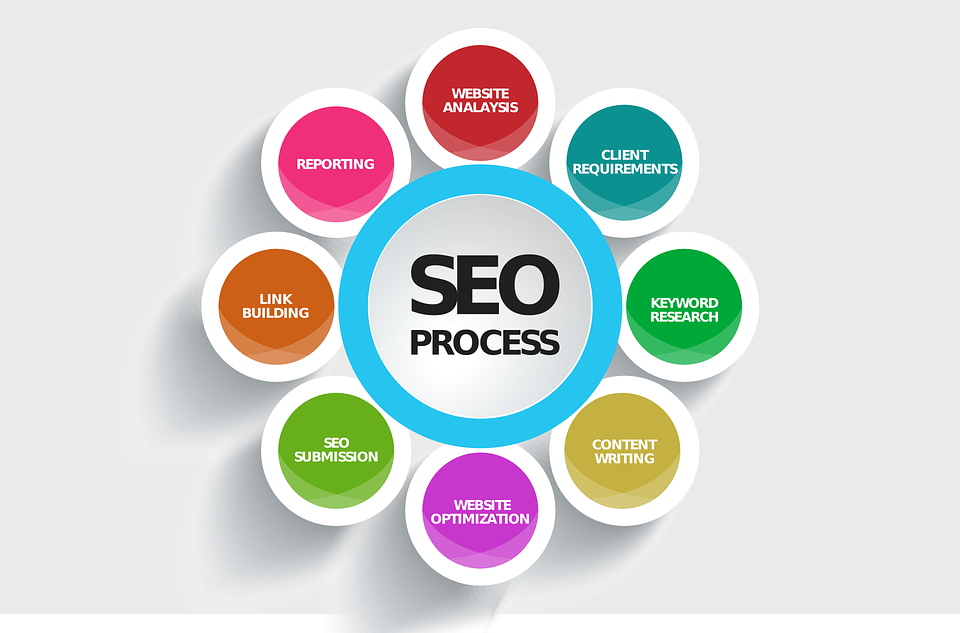 In fact, that isn't even all of it. You also need to monitor your search results, update content when it needs updating and even manage your schedule to post regularly on your own site, externals sites and social media.
If this sounds like a lot of work, you'd be right. Successful organic SEO goes way beyond just writing the content and hoping it gets found, and this is why there are marketing agencies who will manage it for you.
But, an effective SEO strategy can reap dividends… Eventually. And this is one of the issues with organic SEO vs PPC. It takes time to design, build and manage. Which brings us neatly to…
What is PPC (Pay per click)?
When you see the word 'ad' or 'sponsored' next to a search engine result or a link on a website, that is the result of someone's PPC efforts. And, if you click on that ad, the advertiser pays a set amount for your click, which is based on a 'bid' amount.
The advertiser has identified a set of search terms and, using Google Ads, Bing, or Facebook, makes a bid of how much they are willing to pay to appear in the search results. For a competitive industry with lots of businesses looking to get the top result, this bid can be quite high…
Much like with SEO, an effective pay per click campaign rests on your research.
For an effective PPC campaign, you'll need to:
Identify your target keywords and keyphrases
Set up your campaign to target the correct geographic area and demographic
Identify a reasonable bid amount and set your daily budget
Make sure your ad is well designed and worded
Ensure your landing page (the site the visitor will see after clicking) is easy to navigate and simple to understand
Monitor your results daily to see how your cost per click (CPC) and return on ad spend (ROAS) are stacking up against your expectations
Again, simple right?
The main advantage of PPC vs SEO is that you can set up a PPC campaign today and be showing right at the top of the search results. With the right research and a decent budget, you could be seeing a flow of clicks and, hopefully, customers before you go home for your dinner.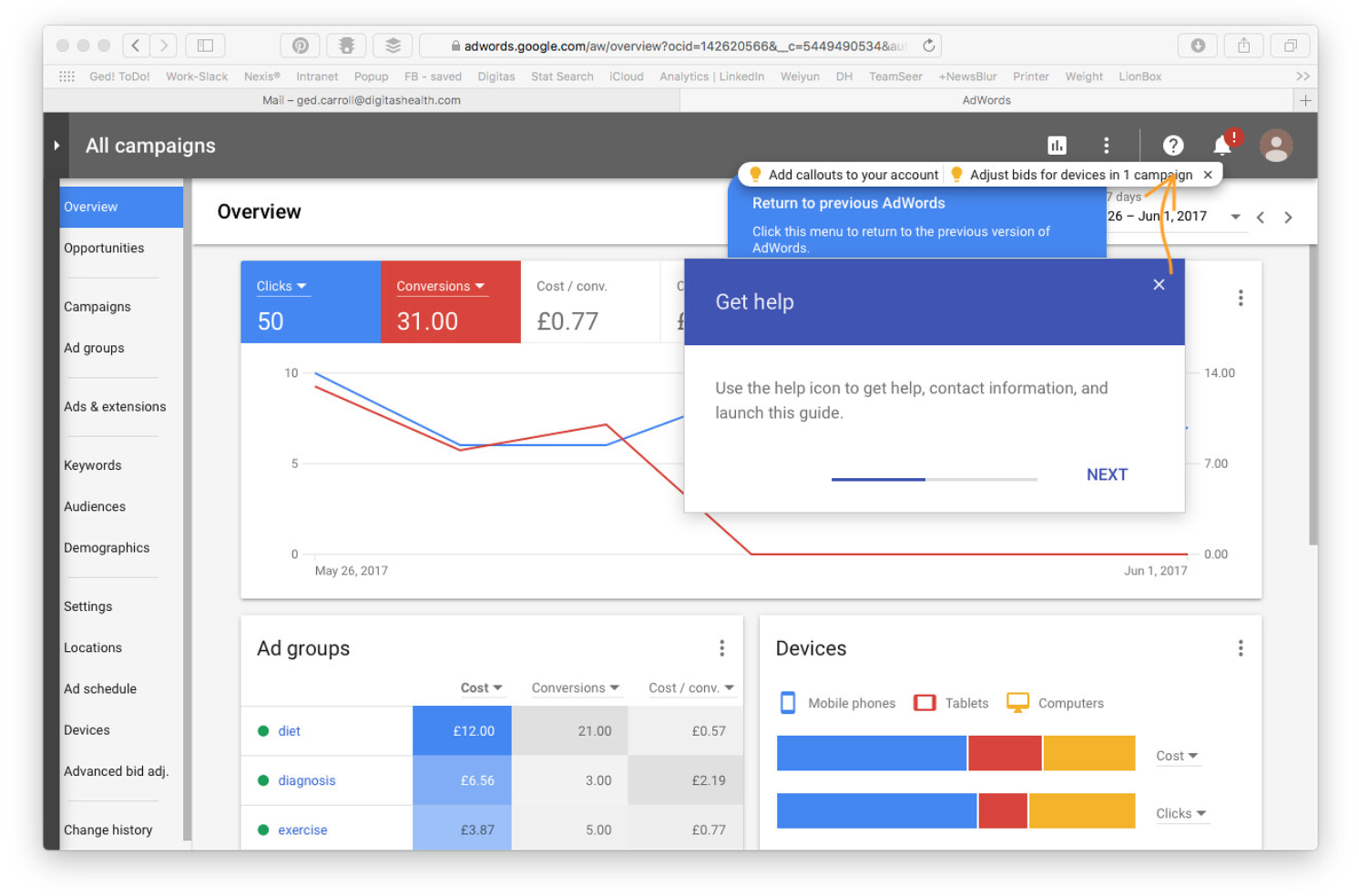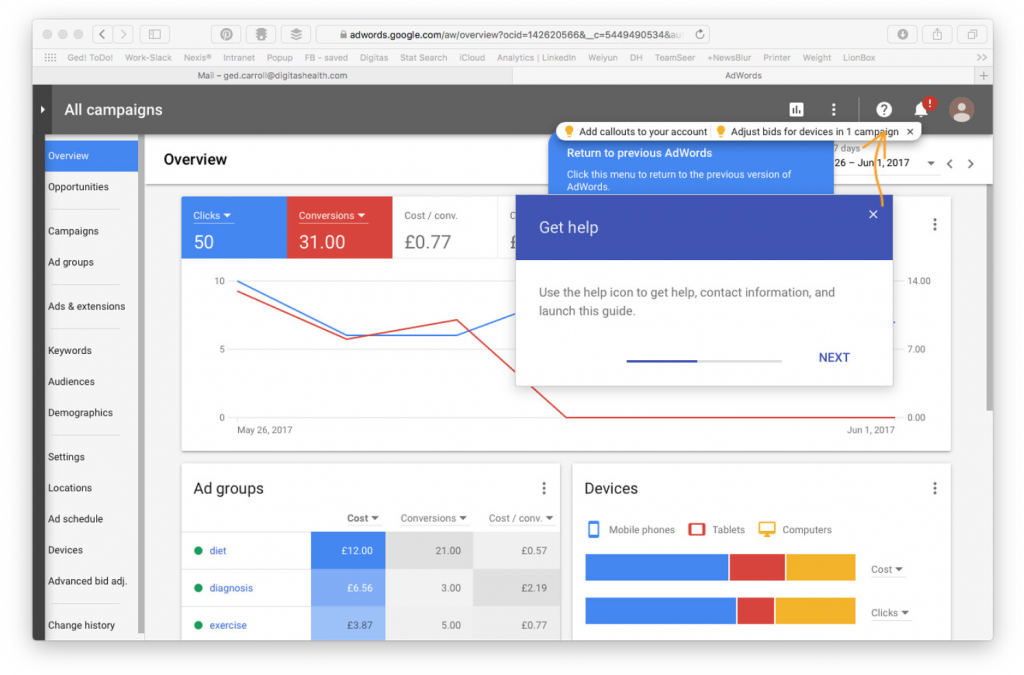 If you're launching a new business or product, PPC will probably be your preferred choice over the relatively slow movements with SEO. After all, you want people to engage with your site now, not in six months time.
This is all very well, but it can be expensive. Even if you set a daily budget, you'll likely find that your actual costs go slightly beyond this. And, to be truly effective in a competitive market, you will probably need to spend big.
Another issue with PPC is the potential for click fraud, a growing problem that is estimated to cost PPC advertisers around $60 billion a year. What is click fraud? Put very simply, it is the practice of advertisers placing paid ads on their site and then directing fake traffic though those ads to collect the advertising payout.

Yup, you pay out for a click on your ad that has no chance of becoming a customer. And with around half of internet traffic estimated to be fake or automated, it is a real problem.

PPC vs SEO – Which is better?
Is there a better choice between PPC and SEO? Well… It depends entirely on what you want your end results to be. Both have their own uses, and can be more beneficial at certain points in your business journey.
SEO costs less money, excluding costs for the creation of content and the time spent managing it.
PPC has the potential to bring in customers TODAY. Or at least, in the very short term.
For most website owners and business managers, investing in your SEO in the long run is a wise decision. It's widely documented about how important the decision and research process is for the average consumer, so having your content out there to answer questions and be available in this phase is definitely going to be crucial. 
Successful organic SEO vs PPC also means you could save money on those paid clicks… But, for certain marketing goals, an effective PPC campaign can more than pay for itself, if done correctly.
Here is a very simple cheat sheet to sum up when to use PPC vs SEO.

Use PPC for when:
You have a time sensitive promotion such as live event or a discounted or sale period for your product or service
When launching a new product or service and you want maximum exposure
To profile your brand in a competitive market
If you need to target a specific demographic or audience
If your site isn't designed for SEO, i.e: it doesn't have a blog or,
When you don't have time to manage the SEO of your website
Use SEO for when:
You want to build a foundation for a steady flow of traffic that isn't paid for
Building your domain authority (DA), Trust Flow or other ranking metrics
You're building your brand as a thought leadership or information portal
After reading all this, you might still be wondering which is better, SEO or PPC?
Most website owners will always be working on their SEO, as its a long term goal that needs consistent input. But using a PPC campaign might also help boost your SEO… How?
With that brand exposure, people might be more likely to click your organic SERP link. And, if you offer a particularly useful piece of content on your site, it could be shared on social media and other websites. Those backlinks are priceless for your SEO.
Remember to make sure that your PPC campaign is being seen by the people you want to see it. By some estimates, fake traffic makes up around half of all internet activity; with bots, crawlers and click farms all potentially taking their share of your marketing budget.

ClickCease actively defends against these shady practices, and can make sure your paid ad is only seen by real humans. If you're planning a PPC campaign, or already running one, you might be shocked by how much of a difference ClickCease can make. Sign up for your free trial to see for yourself…