Choosing which social media platform to run your ads on? It's a big choice, but chances are you've slimmed it down to Facebook Ads vs Instagram Ads. After all, these are the two big guns of the social media world.
Facebook still has the most active users and the biggest global reach of any social platform. But Instagram is not to be ignored, with a strong offering of its own. Even as part of Meta's suite of social platforms, Instagram stands on its own as a strong ad platform with incredible reach.
We've looked at the Facebook family of apps and their traffic stats before – which you can check out here. But traffic stats aren't everything.  
As any marketer knows, it's the audience that matters,
So, looking at Facebook vs. Instagram Ads and understanding which is best for your business comes down to a few things.
The audience
Although they are both popular social media platforms run by the same digital behemoth, the audiences between Facebook and Instagram are unique. There is obviously a degree of crossover, but there are also pluses and minuses for each one.
Instagram
The biggest age demographic on Instagram is 18-29-year-olds, with a 71% overall share.
Gender-wise, the global split is 51% female to 48% male, according to data from Backlink.io.
Interestingly, the younger the Instagram user, the more likely they are to log on multiple times each day.
67% of 18-24-year-olds login to Instagram multiple times per day, compared to 49% of 35-44-year-olds (are the older generations just lying so they don't look so bad in front of their boss?).
In the US, women make up the majority of Instagram users. 43% of American women use Instagram compared to 31% of men.
However, India has the biggest overall number of Instagram users (perhaps unsurprisingly, considering the total population). 349.2 million Indians use Instagram, compared to 193.9 million Americans. 
Facebook
Although the numbers look similar when comparing Facebook vs. Instagram, with the biggest user base being the 25-34-year-olds, there are several key differences.
First of all, session time on Facebook is nearly twice as long as on Instagram – with the average user clocking up over 5 minutes per visit on Facebook, compared to under 3 minutes on Instagram.
This is most likely due to the nature of content too, with Instagram offering a 'quick hit' of content rather than the need to engage with lengthier posts on FB.  
Facebook has also made itself more of a go-to platform for people doing things rather than solely a time-waster like Instagram. 
This means people use Facebook to engage with communities, browse Facebook Marketplace or plan events.  
Facebook has a significantly bigger user base than Instagram, with 2.74 billion monthly users in 2021. And yes, you read that right, Facebook has more monthly users than China, and India have people combined.
But the nature of the platforms might be the deciding factor for many marketers.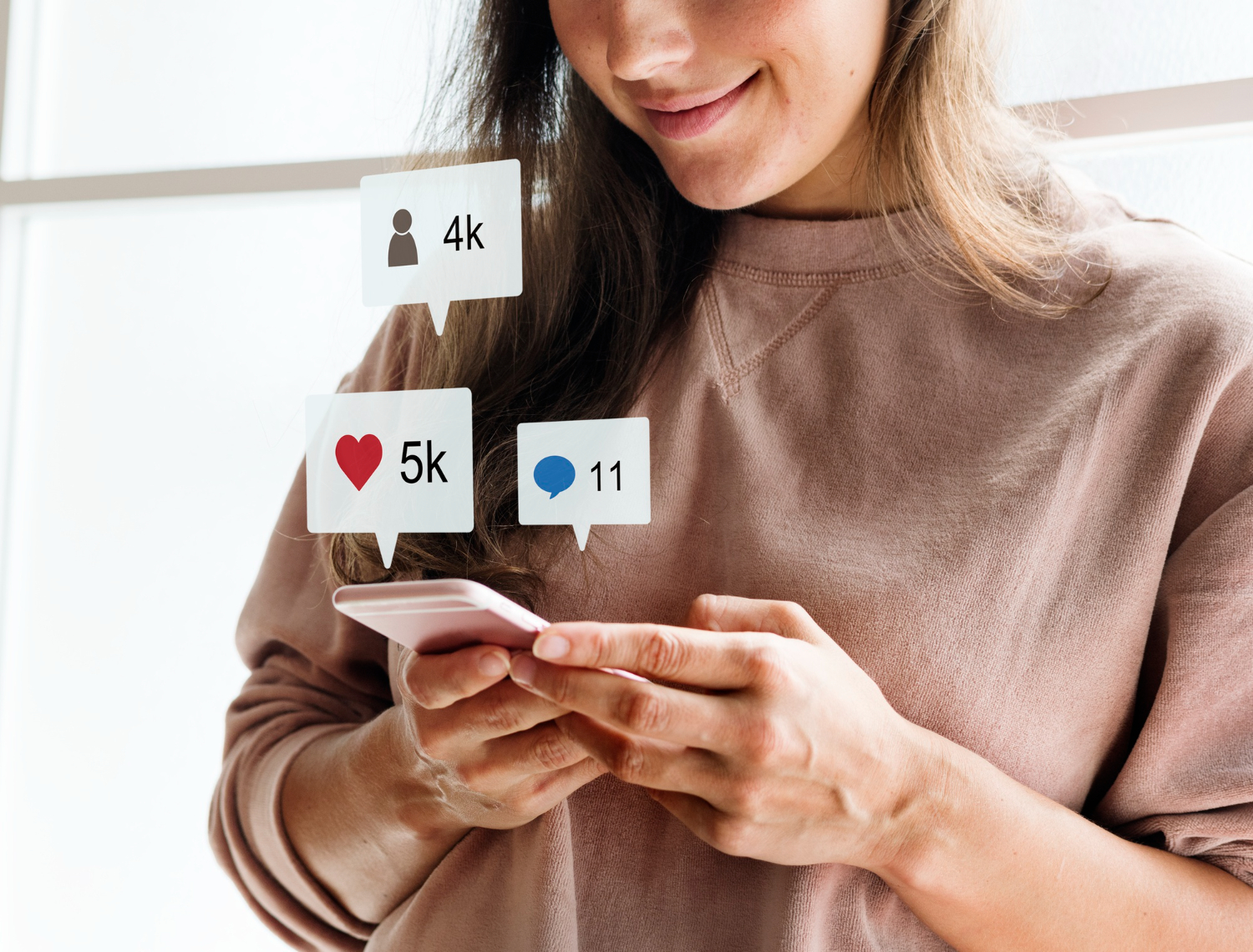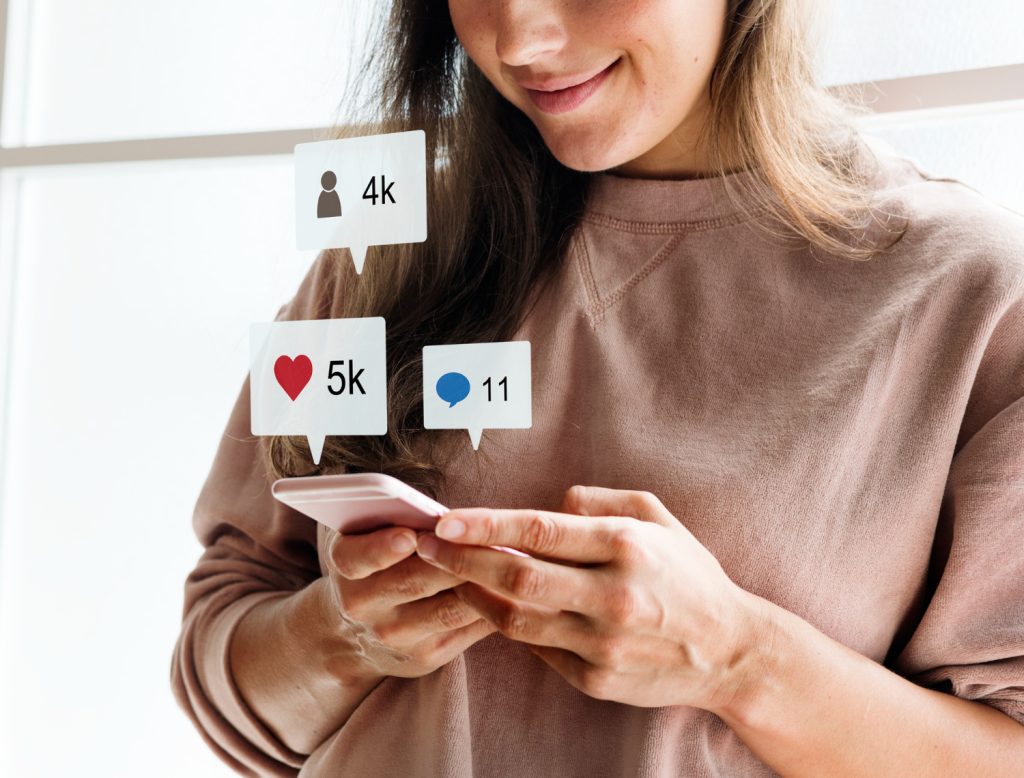 Marketing benefits of Facebook vs. Instagram
Although both platforms work best with visual content, they both have their own benefits.  
Both channels have some of the best levels of engagement in the social media industry and the biggest number of active users.
Marketing benefits of Instagram
When it comes to ad engagement, Instagram is currently the Don.  
Engagement on Instagram ads, according to HootSuite, comes out at 4.59%. In this respect, engagement means likes, clicks, and comments, and not necessarily conversions.
Most Instagram ads are unobtrusive, especially those in the main feed, and are, therefore, less likely to be perceived as annoying or intrusive. Even Instagram Stories ads are relatively unobtrusive compared to a pop-up or splash screen from Google Ads.
Instagram also allows advertisers to sell directly from the app, with integrated Shopify stores. This means that if you partner with an influencer or promote a specific product, users don't need to click away from the app to complete a sale.
This is obviously going to appeal more to e-commerce stores than those offering other services, business support, for example.
However, there is plenty of scope for brands to promote other services and products, especially within their Stories. If you've been on Instagram lately (or ever, for that matter), you'll have seen that every other Instagram story is an ad with the 'swipe up to find out more' taking people directly to a landing page.
Plenty of subscription services, events promotions, and voucher deals are running ads on Instagram.
Marketing benefits of Facebook
If Instagram is the quick hit of social media marketing, Facebook offers a comparative long-form version.
With its text and image-based format, Facebook allows advertisers to go more in-depth with their written content – and video too. This means a high potential for engaging users through video or text storytelling.
According to Hootsuite, the average Facebook user clicks on 11 Facebook Ads each month. (source)
Despite this, average engagement comes out at a median rate of 0.27%, which sounds quite poor.  
Compare it to Google Ads paid search at 3.17%, and even Google's Display Network at 0.47%, and it does pale in comparison.  
But in fact, that second stat tells the tale. Facebook Ads are not targeting people who are searching for something – it's more that they are trying to capture the attention of a specific audience segment.  
By this metric, you don't want to convert tons of clicks with low chances of converting – as you might do on Google Ads. But your ad is designed to pique the interest of a particular Facebook user.  
How much do ads on Facebook & Instagram cost?
Like all ad platforms, the costs of running ad campaigns vary greatly. It will depend on factors such as your audience size and which ad format you use.
Facebook and Instagram offer both CPC (cost per click) and CPM (cost per thousand impressions). The average cost of Facebook Ads is:
CPC: $0.97
CPM: $7.19
App downloads: $5.47
Pay per like $1.17
The average cost of Instagram Ads is:
CPC: Between $0.20 – $2.00
CPM: $6.70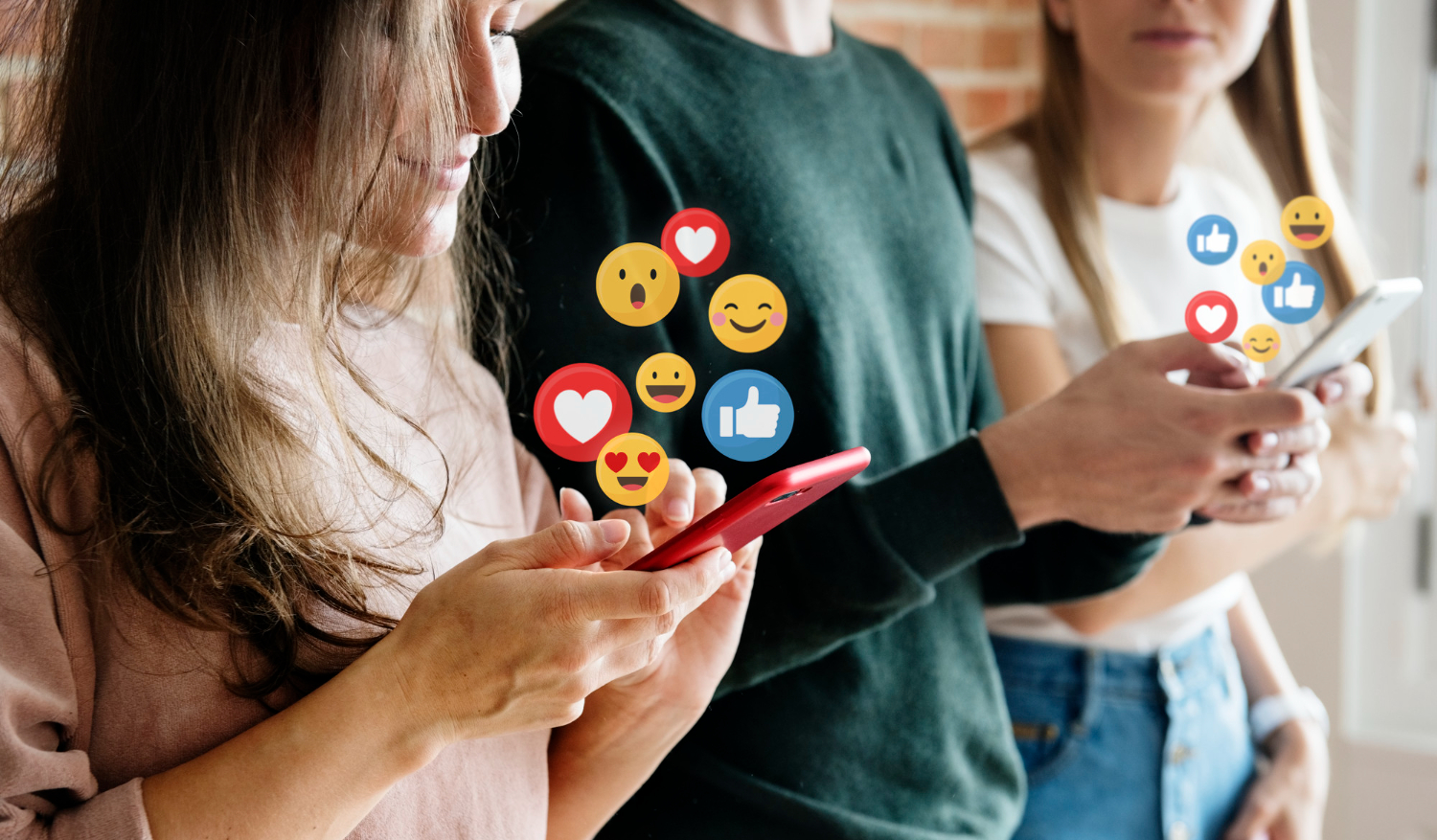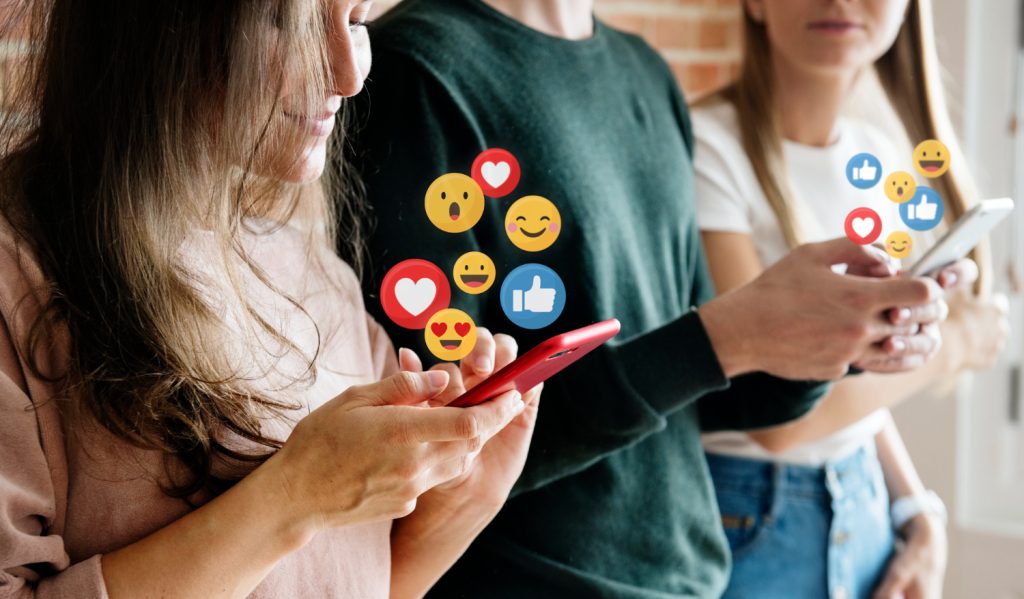 How do I set up Facebook & Instagram Ads?
As Meta owns both Instagram and Facebook, you actually run them from the same dashboard: Facebook Ads Manager.
The Meta for Business page (previously Facebook for Business) is the starting point for campaigns on both platforms.
You'll be given the option to run a campaign on one or the other (or both). Obviously, Meta wants to make it as easy as possible for you to spend money on both platforms, so it's very straightforward.
You can use the same image, although Facebook and Instagram present images using different cropping.
You can even use the same text or videos.
Targeting audiences on Facebook & Instagram
Ad targeting on both platforms comes down to understanding your audience.  
This is where your brand avatars are super important because you're not targeting search terms. You're targeting a specific type of person, within an age bracket, by location, with interests.
If you've not put together brand avatars before, then it's highly recommended that you take the time to understand your audience in some detail.
An issue that many marketers don't take into consideration is the problem of fake accounts on Facebook and Instagram. Clicks and impressions from these non-genuine accounts cost you money but have zero chance of converting.
In fact, we've looked at the issue of fake accounts on Facebook before. By some estimates, approximately 13-16% of Facebook accounts are fake accounts.  
This means that you're most likely wasting around 15% of your Facebook ad budget on non-converting traffic, such as bots.
Using the industry-leading click fraud protection from ClickCease allows you to block these fake accounts, resulting in cleaner traffic and optimised ad spend.
If you're running Instagram or Facebook ads, try out ClickCease for free to get a deeper insight into your ad traffic. 
So which is best for your business?
Obvious statement alert: It depends on your business.
But putting it very generally, both Facebook and Instagram have benefits for pretty much every business.
The best way to determine which is best for you is to run a few campaigns and see what sticks. You might find that Facebook delivers some great leads or that Instagram drives your converting traffic up tenfold.
Social media ads are an important component of pretty much all digital marketing campaigns these days. And as Meta has the biggest of the platforms, you'll most likely end up choosing between Instagram vs. Facebook ads at some point.
Keep your ads on target, and make sure you're using ClickCease for any paid marketing campaigns on Facebook/Meta Ads, Google, or Microsoft/Bing Ads. Our industry-leading click fraud filters have helped thousands of marketers get their best return on investment from ads.
Sign up for a free trial!