Another year, another marketing trends article. And as you might have noticed the world of digital marketing moves pretty fast.
Of course it's impossible to predict what will happen in 2023. But we can already see marketing trends emerging over the past few years which are likely to become more evident.
Before we look into our marketing trend predictions for 2023, let's take a super quick recap of developments in marketing over the past 12 months.
Marketing recap 2022
There have been some shake ups to the world of marketing in 2022. Nothing seismic yet, but there are rumblings for sure.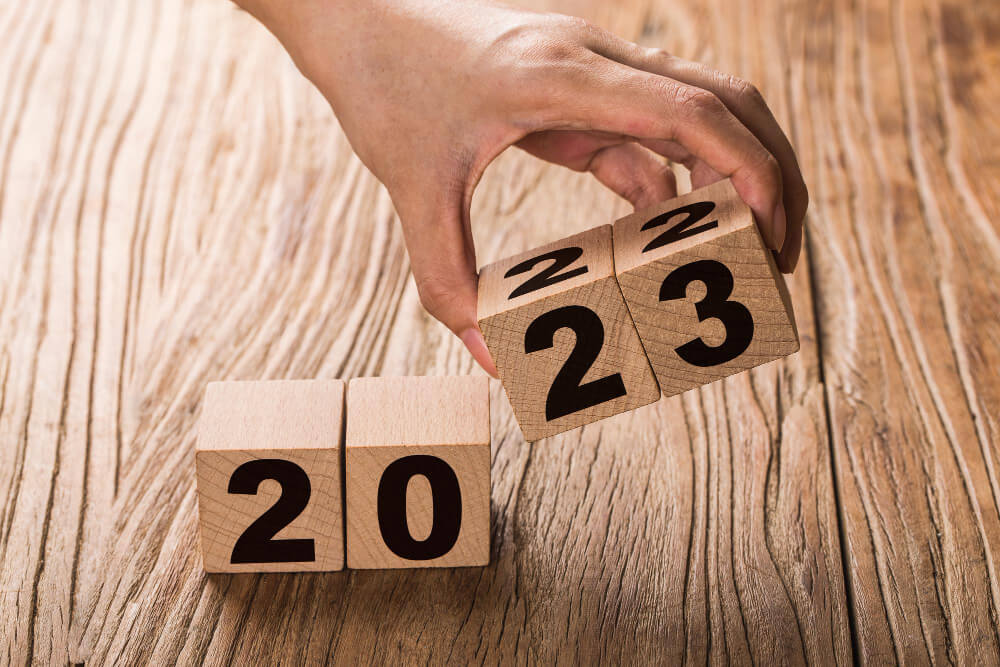 A challenger?
Social media phenomenon TikTok has grown from pandemic-era meme machine into a force to be reckoned with. In fact, reports in 2022 suggested that TikTok had overtaken Google as the world's dominant search engine.
Is the end near for the search giant? Well, we think these headlines are slightly overstating Google's demise. And there is no question that Google remains the place where the world goes to answer most of the questions we want answered.
But how does the future look for Google?
Read on to find out…
Be more useful
Staying with Google, 2022 saw the rollout of the useful content update. A big change for SEO professionals, and one that many of us have been waiting for. The update promised that genuinely useful content would be rewarded and those using outdated strategies (cough, keyword stuffing, cough cough, crappy backlinks) might find their sites penalized.
Bad times
As if there weren't enough headlines about the impending global doom by climate change, recession or possible nuclear war, the tech world has also experienced it's own shake ups.
Twitter was finally bought out by Elon Musk. Mark Zuckerberg's metaverse gamble seemed to result in 11,000 employees being released from their jobs. And that's just the tip of the iceberg with thousands of tech layoffs in 2022 leaving many professionals wondering what next?
Oh and Donald Trump is back on Twitter. Make of that what you will.
The rise of video ads
Google and Facebook have both focused heavily on making videos ads more of a thing. The rise of TikTok has not gone unnoticed by both of the silicon valley giants, and the focus on short form video has been steady since at least the 2020 pandemic.
Examples of the changes include Google adding an auto subtitle feature for video ads, offering up video templates for holiday season marketing and adding tools to help build video ads such as the Google Ads Reach Planner.
Images in search results
The use of images in search results, both paid and organic, was actually unveiled by Google in 2019 and finally became a reality in 2021. However in 2022 it's become almost ubiquitous. So now catching your audience's attention with striking visuals is even more important.
Click fraud still exists
As if the cost of living crisis and an impending recession wasn't bad enough, it seems that fake ad clicks are wasting more of your money than ever. In fact, research from our parent company Cheq has found that the cost of fraudulent traffic has risen to $61 billion in 2022. That's a $20 billion increase for anyone taking notes.
This money comes from your ads, often being clicked by bots or other non-converting traffic. And that money then goes to fraudulent publishers, or business competitors bump your ads off top spot. Sneaky, right.
So that was 2022. Where is digital marketing heading in 2023?
Predictions for digital marketing in 2023
The growth of AI content
AI content generators are pretty ubiquitous these days. From Jasper to Copy.ai, the fact that they even exist is something that seemed a bit far fetched just a few years ago.
Although Google has stated that AI content is against guidelines, the truth is that no-one uses the barebones AI generated content anyway. So although bloggers and social media writers are rejoicing at the ease of putting blog outlines together now, it's likely to start being a key part of PPC marketing too.
From writing headlines, to generating clickable descriptions, PPC marketers are already seeing the benefits of AI content.
To add to this, at the time of writing, GPT Chat, a new chat tool used for AI content has been launched by OpenAI. Although it's only just launched in December 2022, it's already highlighting the power and potential of AI for content creation.
In summary: AI for content, including creating PPC ads, will become more popular in 2023.
The metaverse is here (but does anyone care enough?)
Meta have pumped a lot of money into building a metaverse. In fact they're so sure about its success that they changed their name from Facebook to Meta…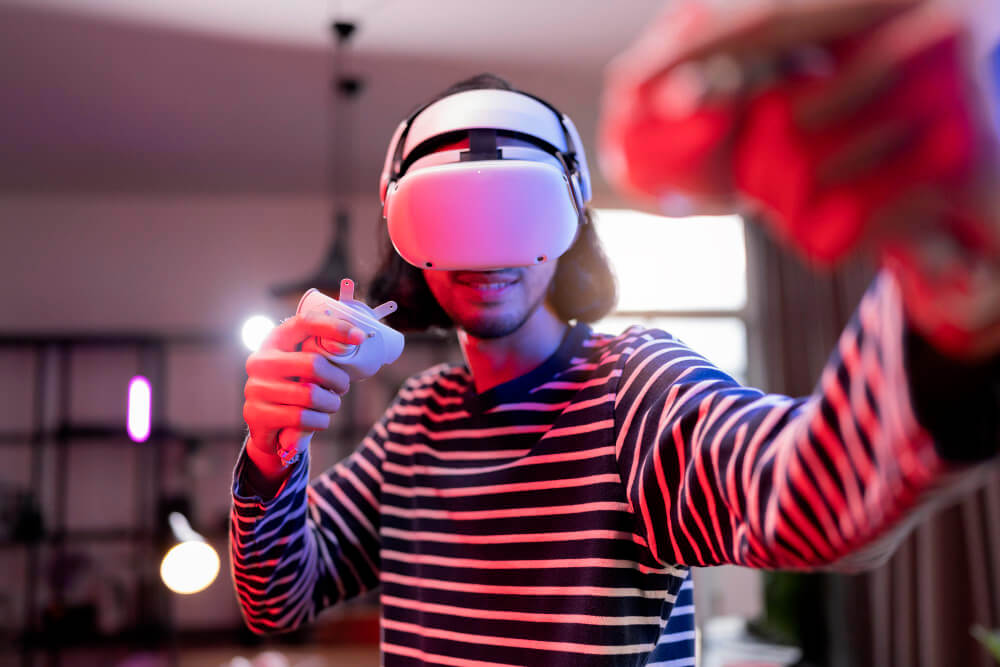 But does that mean you will be needing to create ads for the metaverse in 2023?
In all honesty, it's looking unlikely.
It hasn't exactly taken the world by storm, and the main metaverse 'worlds' that get traffic are games like Decentraland, Roblox, The Sandbox and Axie Infinity. In short they're games – and the audience is very much Gen-Z gamers.
Facebook has been gambling on their Horizon Worlds – but regular users have been less than anticipated and at this point it's not looking like we'll all be living in the metaverse full time.
But despite all this the metaverse is probably going to have some influence on the future of software. Expect to see more AR in coming years, as well as software that uses the immersive elements of the metaverse to better involve us in things like shopping.
Try virtual clothes on with your avatar, and then get the real things delivered to your home?
Take a virtual tour of your vacation resort before booking? And let's be honest, there are probably various applications for the metaverse that we haven't even thought of yet…
Fashion brands have already embraced the metaverse, with online fashion shows. And remember that marketers now are focusing on Gen-Z. The social media and digital natives who are about to be the
In summary: Although the metaverse as we know it today looks unlikely to dominate in 2023, there are elements that will likely start to be used for software development and marketing.
Marketers will need to own more of their data
The ownership of data has been a hot topic for years now, and this is likely to become a key focus in 2023. Google promised to phase out third party cookies in 2021; Apple have put a big leash on Meta's ability to track users across the internet; and ad blockers are on the rise.
Not to mention the fact that regulators have their eyes on the way the tech world handles data. Expect more shakeups in 2023 and beyond…
With all this disruption to the marketers toolbox, the best way to manage your marketing in 2023 is to collect and own your data.
The benefits of owning your marketing data means that you can create more effective marketing campaigns both on search and social. Especially if you're using Facebook Ads, where retargeting your audience can be especially effective.
So how do you farm your own data for marketing in 2023?
Some of the old approaches still work, such as building email lists through free trials, free downloads or access to webinars or other free resources.
Adding your own custom tracking pixel to your site also gives you excellent insight into your visitors and their online activity. You can do this relatively easily with Google Analytics.
Making a first party data strategy is going to be one of the major marketing trends for 2023. So don't get left behind when third party cookies are finally retired (which is going to happen soon).
In summary: Look at how to build your own first party data strategy.
The rise and rise of user generated content (UGC)
User generated content is nothing new. In fact, repurposing reviews or testimonials is pretty much basic marketing. But the trend for 2023 will see businesses using user generated content for more than just their marketing blurb.
The obvious ways to use UGC is in social media posts, or on YouTube. With video reviews, unboxing and blog write ups the most common methods of integrating that positive feedback.
But Gen-Z is the content creation generation, and we have podcasts, Twitch streams, TikTok accounts, live streaming on Instagram and YouTube channels. Plus whatever else will appear in 2023.
To add to this, people rely more on social proof and reviews than ever before. And with people using TikTok to search for reviews, this is a world of marketing opportunity ripe for the picking.
Savvy businesses will both appeal to mini and micro influencers to get their brand seen in 2023.
But there is also plenty of opportunity to include UGC into your own content, from video ads and in-house webinars to adding reviews extensions to your PPC ads.
In summary: Social proof has never been more important. Embrace user generated content as part of your 2023 marketing strategy.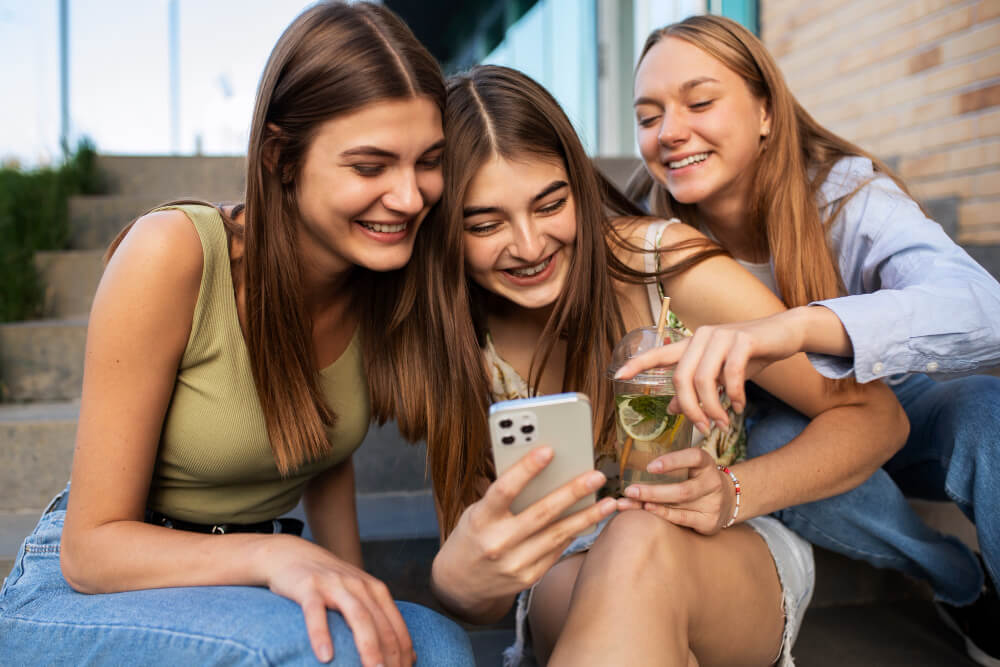 Short form video continues to grow
The recurring theme throughout this article, in case you haven't noticed, is the rise in dominance of websites like TikTok and the way Gen-Z uses the internet. In 2020, during the pandemic, more short form video was consumed than ever before – thanks mostly to sites like TikTok and Instagram.
For marketers using Facebook or Instagram Ads, this is going to be a major trend into 2023. Our own Facebook expert Hagar Refael also suggests that short form video is one of the best ways to engage users on social platforms.
And despite the threat from TikTok, Google does remain one of the main sources of information for the majority of internet users.
Short form video can be used in both SEO – by embedding into websites and blogs to summarize the subject; and for Google Ads.
YouTube ads remain an effective channel for digital marketers – and using video to build and reinforce your brand message needs to be part of your content strategy in 2023.
In summary: Many platforms are promoting short form video because that's what users like and engage with. Add it to your marketing toolkit in 2023.
Fraud isn't going anywhere (but up)
Here at ClickCease we keep a close eye on the world of fraud and bot traffic. And despite an impending recession, fraud remains a growth industry.
Click fraud and ad fraud have been growing year on year since we started tracking them. This is tied partly to the rise in global ad spend. As more is spent on PPC ads, more is siphoned off by fraud.
However, the sophistication of click fraud and ad fraud continues to evolve. From remote paid to click website services, to ad blockers that click your ads to intentionally skew your data. Tracking and blocking fraud can be a full time job for some marketers. Which is why it's best to automate fraud prevention with ClickCease.
But it's not just click fraud.
Marketers also need to be increasingly aware of the dangers of data theft, payment fraud, scalping bots, spam injection and traffic based attacks. In short, there are many frontiers where fraud can appear.
In summary: Fraud online continues to grow and requires proper protection. From click fraud to credit card fraud, make sure you have a strategy to prevent your business being impacted.
Start 2023 the right way
Whatever your paid marketing plans in 2023, fraud prevention should be part of your strategy. By using ClickCease, you will block:
Ad fraud and click fraud bots
Malicious clicks from competitors or brand haters
Other forms of non-genuine traffic (aka invalid traffic)
Direct bot traffic such as data scrapers, spam injection and payment fraud
Hacking bots such as credential stuffing or account takeover bots
With the industry leading fraud blocking solution for paid search marketers, ClickCease blocks bots and bad traffic in real time.
And now our Bot Zapping tool keeps bots out of your direct or organic traffic funnels too.
Make fraud prevention part of your new year's resolution and sign up for a FREE 7 day trial today.