Online marketing strategies in 2020 have become a finer art and more technical science than most would have imagined, even ten years ago. In fact, the tools, language and processes have seen changes that have transformed this once relatively straightforward job into something that now commands whole teams of specialists.
Some of the trends we've identified for online marketing strategies in 2020 are terms that you may have seen mentioned over the past few years. Some of them have even been in widespread use for a few years now, but if you're not already on the bandwagon with a lot of these, 2020 might be your time to get to know.
We think that 2020 is the year that we'll see these digital marketing trends become much more mainstream:
Artificial Intelligence (AI)
Chatbots
Personalization
Video marketing
Influencer marketing
If you're thinking, oh hey I already use most of those tools, then hold on there! Each of these fields are also seeing rapid developments and revolutionary changes of their own.
Artificial Intelligence (AI)
We're still a way off 'the singularity', which is probably a good thing. But the techniques behind artificial intelligence and machine learning have really accelerated in the last couple of years.
Of course, in this instance the AI we're talking about isn't the sort of Terminator or Ex Machina type, but more the sort that helps you understand buyer behaviour. Companies like Amazon have been honing their machine learning technique for years, and of course those who regularly use digital assistants like Siri or Alexa will know how useful they can be.
If you're wondering how AI can help your small business or startup, well, there is no straight answer. The tools are many and varied, but artificial intelligence for digital marketing is often applied under the following broad headings.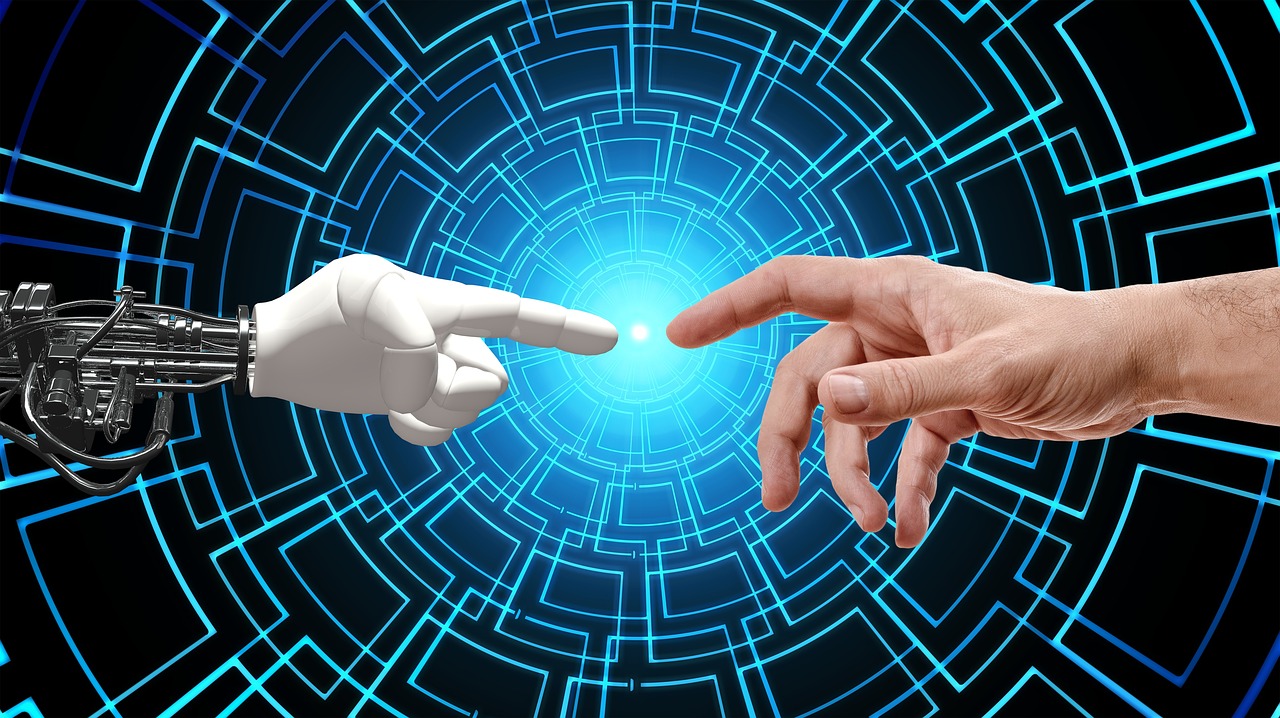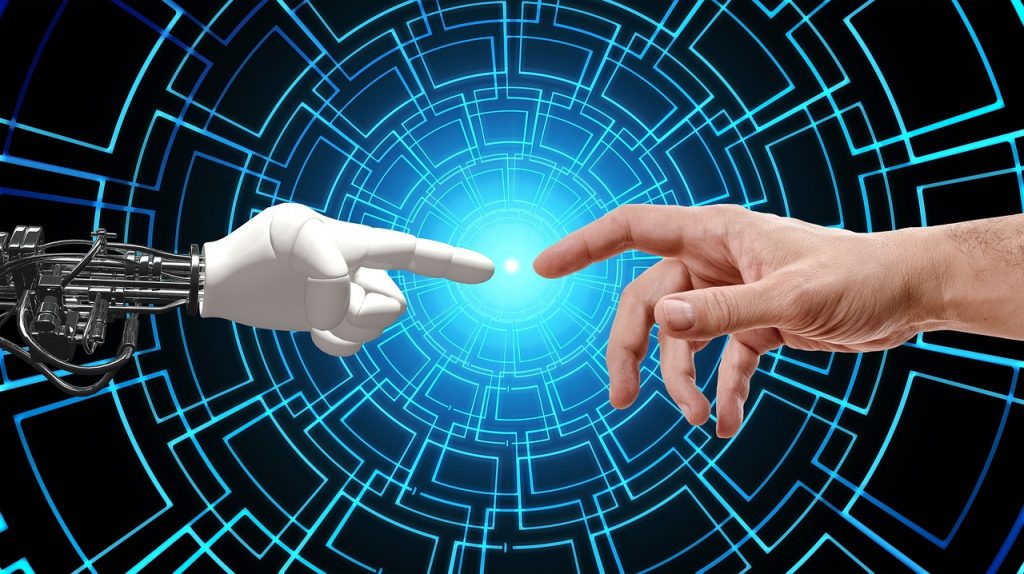 Behaviour and predictions
Machine learning is particularly useful to understand the habits of buyers, with the capacity to understand a broad demographic or focus on individual behaviour.
An example of this is the Google Analytics suite or other tools built for understanding buyer behaviour. By analysing the data of buyers and website interactions you can start to build an increasingly accurate profile of your customer base.
Predictive marketing software is a growing field, and an increasingly important one. After all, if you could pitch your service to a demographic that is more likely to pay you money, wouldn't you?
Recommendations
The art of the upsell is a salesman's favourite and one that is becoming more sophisticated through the use of artificial intelligence. Adding AI software to your website gives you the opportunity to highlight those products that are often paired together, or simply to present something that buyers are very likely to be interested in.
It's also a clever way to keep people hooked into your brand – see Netflix or Amazon for their masterful use of recommendations. Based on your viewing history, these giants can keep an eye on what content you interact with, or the products you buy, and give you more of what they know you like.
Join (or start) the conversation
Another of the useful digital marketing strategies that you can harness with AI is tracking trends or using information to start your customers talking. What are people talking about on social media? Is there a growing sentiment that you can tap into, or are people talking about you or your sector in a way that you can harness?
This isn't necessarily new tech, as there have been sentiment and social tracking tools available for a while. But with the developments in natural language processing (NLP), being able to act on sentiment analysis is something that more and more companies should be looking at for their digital marketing strategies in 2020.
Voice search
Yes, you've been hearing all about the growth of voice search over the past few years, so this probably comes as no surprise. Siri, Alexa, Cortana and Google Assistant are kinda old news to most of us, but they have been growing in adoption and sophistication.
And, with more people using tools like Amazon's Alexa products, being able to harness the power of voice search is no longer a luxury. If you haven't looked at how your business can interact with voice search, you might need to put this right at the top of your to-do list for digital marketing strategies in 2020.
Chatbots
You've probably noticed the chatbot popping up on a lot more websites over the past few years, especially those that are marketing focused. Well, that's because marketers know how a good chatbot can change the interaction between a business and potential customers, particularly in B2C, and create (ironically) a more human bond.
If you've ever interacted with a chatbot you'll have noticed that, more often than not, they're just a glorified FAQ that eventually links you to a human. But there is so much more to chatbots, and as an online marketing strategy in 2020, there is a whole world of chatbot potential.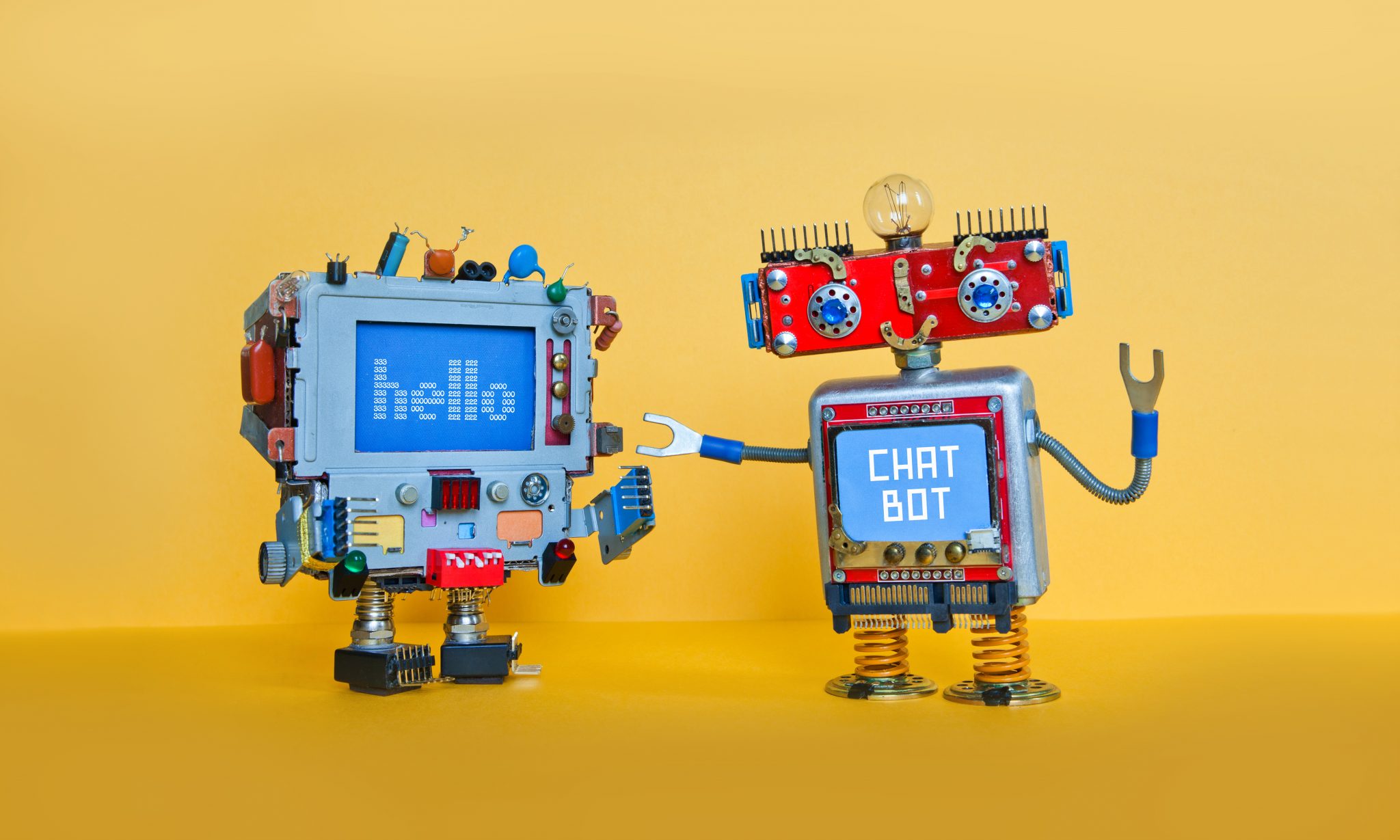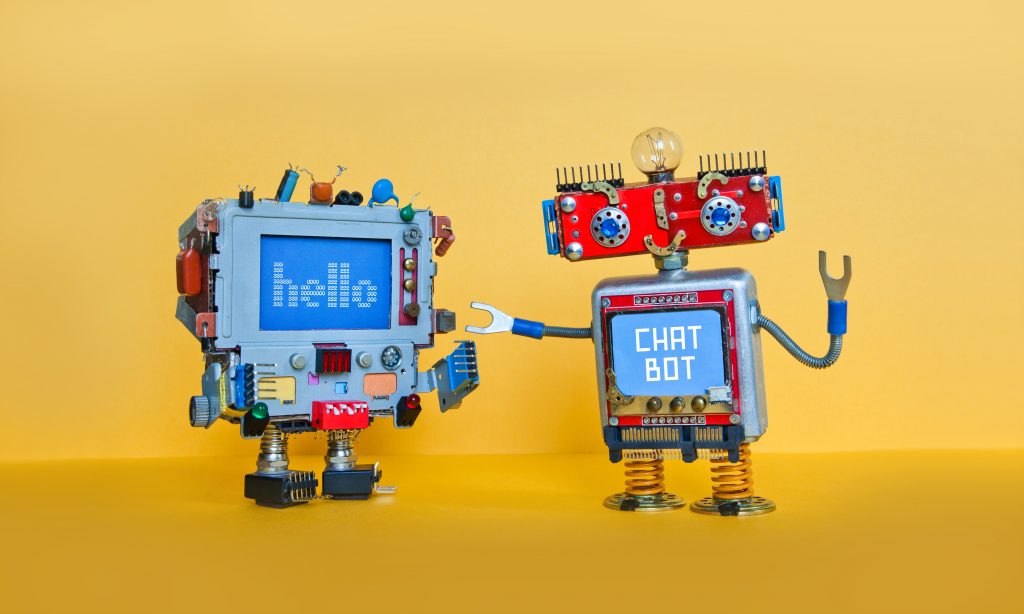 Conversational bots
Making it look like you're talking to a human is one of the most important functions of a chatbot. And, in fact, the technology behind these tools has been growing hugely over the past few years.
Today, there are conversational chatbots that can be used to offer company and therapy to alzheimer's patients, or sufferers of insomnia. Or, chatbots can also be created to engage with fans of TV shows or movies. They can also be harnessed to get people's opinions on a subject or product feedback or to answer questions that your prospective customers may have.
Facebook chat bots
If you rely on Facebook as a digital marketing tool, then using chatbots can make a big difference to your customer engagement. Of course, being a social and relatively informal channel, you'll probably want a chatty and natural feeling bot.
Chat bots for Facebook are already a thing, but businesses will be using a lot more of this technology in 2020.
Natural language processing (NLP)
One of the issues with chatbots is that they don't always totally *get* what people are saying, especially when it comes to slang or local turns of phrase. NLP, or natural language processing, is going to revolutionise how chatbots operate in 2020 and beyond.
As humans, we already know that our own mother tongue often has huge local variations. We can normally work things out by context, or asking for clarification, but NLP will make bots better able to learn and improve their understanding, especially with dialects and local language.
Payment via chat bot
Currently, chatbots are focused on handling objections, or helping to answer questions and then directing customers to your website. But, why send them off to fend for themselves when you could potentially be handling the whole transaction from the chat? After all, you've got their attention.
Options for integrating payment via PayPal or other popular methods is already available for chatbots, but expect to see more of this in the coming years.
Focus on customer insight
We don't always know what lead a customer to come and ask us a question, which is one area where chatbots could have an advantage. Using AI and techniques such as IFTTT (if first this then that), bots could understand the journey that a website visitor has taken and pre-empt objections or queries.
Bots are going to become increasingly present, even if you don't start the conversation. If you already use bots, look at how they could potentially offer more heavy lifting when it comes to customer engagement.
Personalisation
It's been widely proven that personalisation is good. Do more of it. If you already use marketing tools like Hubspot, Mailchimp and Salesforce then you'll probably be personalising most of your communications as standard. You are, right? OK, good.
Analysts and experts believe that one of the biggest online marketing strategies in 2020 will be the growth of hyper personalisation. Again, this will be tied heavily to artificial intelligence, with much of that list building handled by an increasingly clever raft of digital helpers.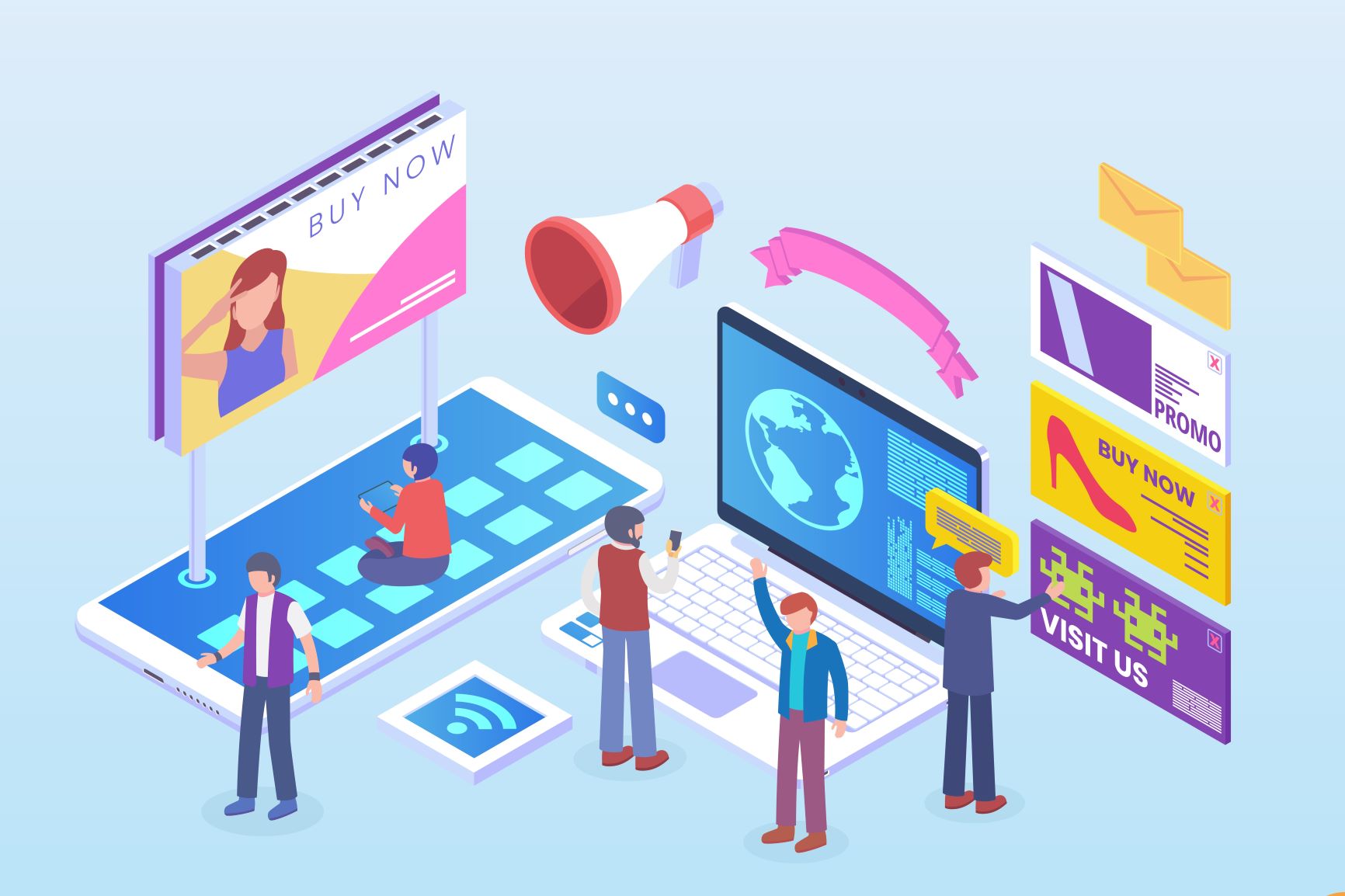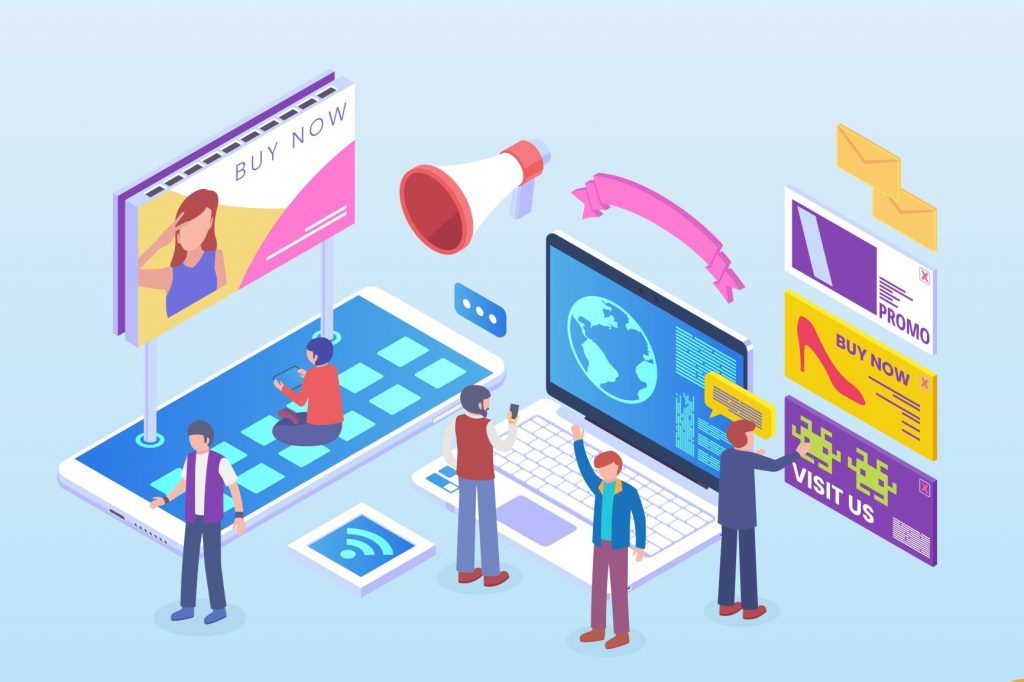 Smart segmentation
The favourite job of every marketer, creating lists of customers for targeting by email or via PPC. Hours and hours of fun. Except, you won't need to do this as we move into 2020 and beyond. Email marketing is still hugely effective, but of course you still need to do it right.
There are tools available to smart segment people based on how they have interacted with your business; from last purchase, amount of page visits or pages viewed. This data can also be aggregated from multiple sources, including Google Ads and Analytics, Facebook, Mailchimp and more.
Effective data gathering
Whatever stage of the funnel your customer is at, you know that tailoring content to their current needs is the most effective way of winning another sale, or repeat custom. As you may have noticed with some of the other entries on this list, the capacity for software to analyse the behaviour of your customers is only getting more advanced.
From underused tools, or the lack of knowledge around how to analyse the data, most companies don't have a good level of customer understanding. With the new generation of data processing tools, marketers won't have any excuse for not having a solid insight into their customers.
The Automated A/B Test
Most marketers understand the value of A/B testing and have probably run more than a few tests themselves over the years. The problem is, as most marketers will testify, that A/B testing is a time consuming process. Set this up, analyse that, change the other thing. It's worth doing but it easily takes a week of messing about, at least the first few times.
The A/B test is now becoming more automated, with many companies offering an AI streamlined solution to the whole process. In fact, the multivariate test is becoming more of a thing, and is a digital marketing buzzword to watch for in 2020.
What is multivariate testing? Using AI, you can set up multiple variations, beyond the traditional two options for A/B, and see what works best. From clever layouts, nice images, colour schemes or variable CTAs, set up your workflow and your email, and let the software handle the rest.
Video marketing
Who has time to read stuff? OK, a lot of people (you're reading this after all), but an image says a thousand words, right?
As a marketer, you're in the attention industry, and video is proven to be a hugely effective attention grabber. From sales pitches to infographics, how to and explainers to testimonials, a good video speaks volumes. Online marketing in 2020 is only going to become more video focused.
And when you consider that 68% of customers are more likely to watch a video after they've seen a video about it, you'll see why this is a digital marketing trend you should take seriously. Another factor you may have noticed with video these days is that you don't even need to press play to watch a video. Many of them autoplay, with subtitles, either on your social media timeline or on a website.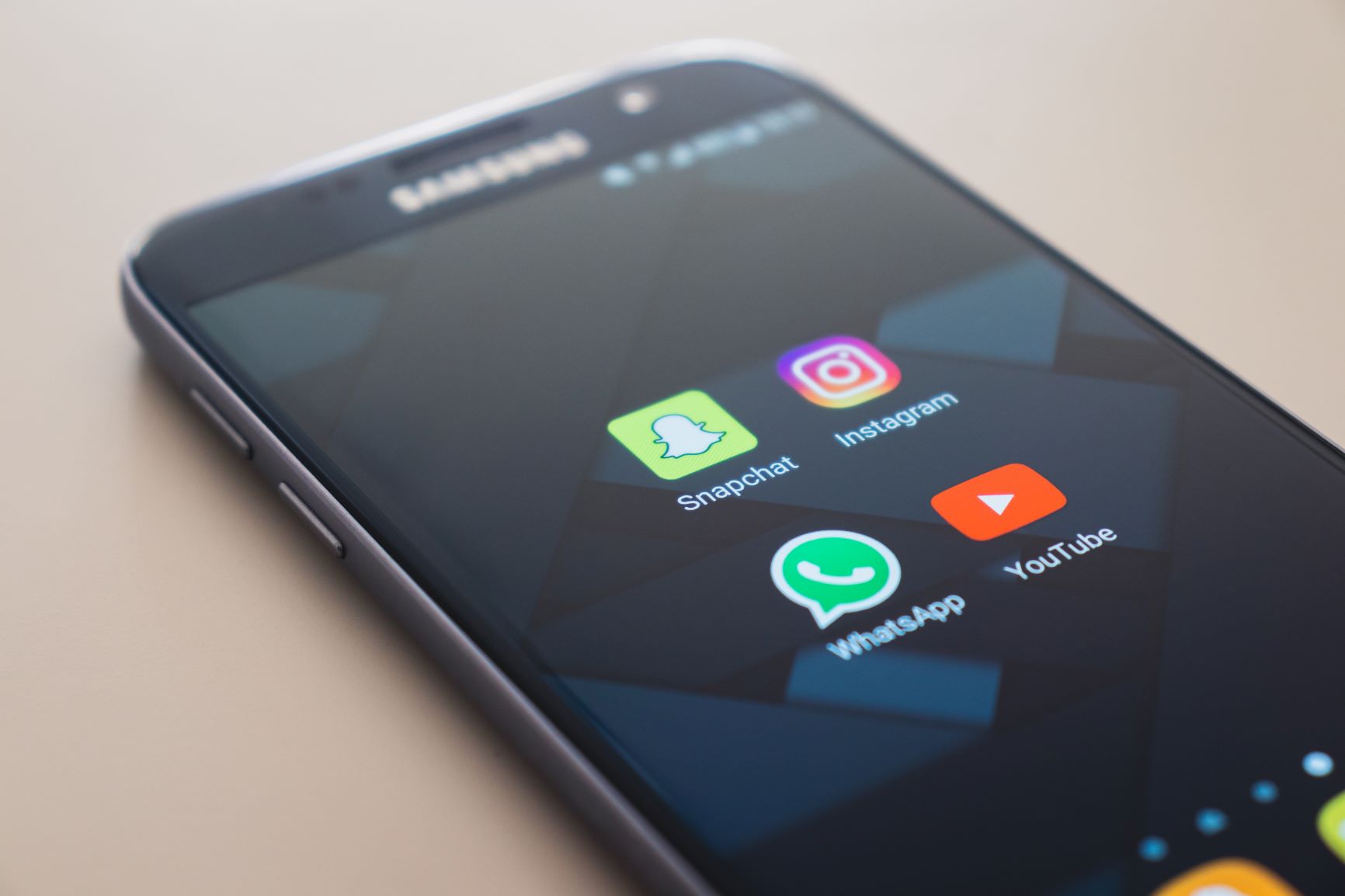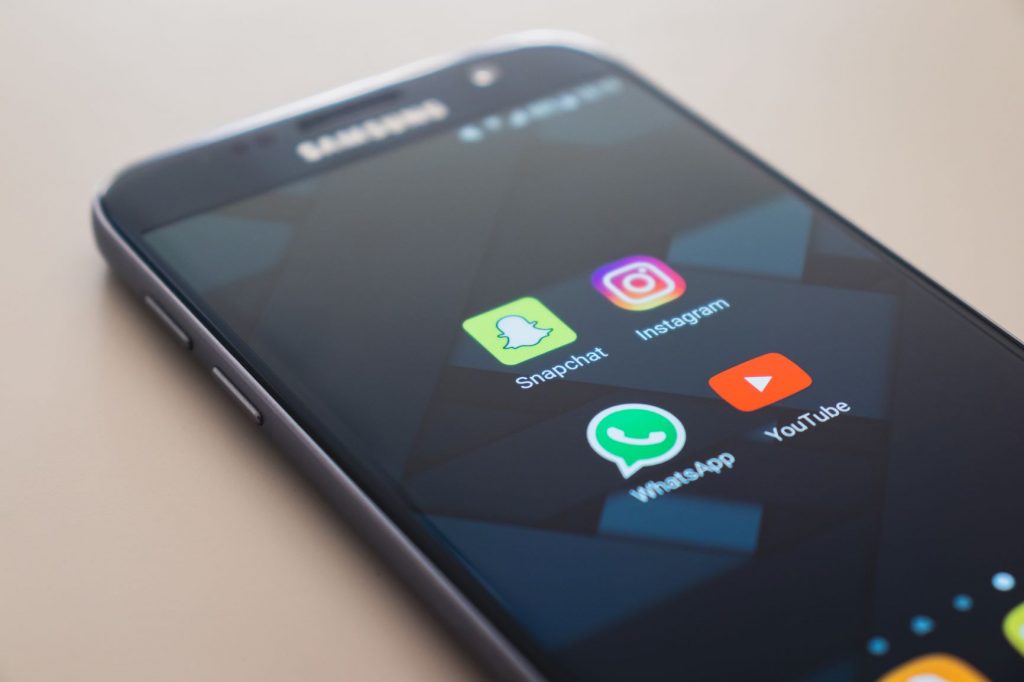 Stories
Thank Snapchat for the growth in video stories. Facebook and their related platforms have really taken this model and run with it, and if you use most social media channels you're going to see a few video focused stories.
In fact, the stories have become a very popular feature of Instagram and Facebook, and inserting your brand story is a clever little native advertising feature you can pop in for maximum visibility.
Instagram also offer the IGTV feature, which is a whole other channel for your consideration. Users of Linkedin may be thankful that there isn't currently a stories feature, but there are plenty of similar videos with talking heads, infographics and more.
360 degree video
Although VR hasn't gone quite fully mainstream yet, using some of the techniques to showcase a product of feature with 360 degree video is definitely growing as a tool. Those of you in tourism or real estate will already know about the benefits of giving your site visitors the full view. But, increasingly, offering an immersive video experience is a tool that non traditional industries are starting to use.
This is a tool that you can really have fun with, as brands like Oreo will testify.
Live streaming
More brands are seeing the value in live streaming content as part of their online marketing strategy. In 2020, you'll likely see more of this being offered, especially for business services.
Live streaming can be either in the form of webinars, tutorials or courses, Q&As, product announcements or as part of an event. The benefits here are that you can build a library of content, and you will likely not need to do much in the way of post production (editing to you).
Google Ads video marketing
Having your video show up as part of a PPC campaign in Google is something that has been around for a while. You can display your video on either YouTube or on the many websites in the Google Display Network, or increasingly, feature it in search results on the Google SERPs.
With the power of video in the SERPs, marketers may increasingly find that the coveted number one spot will be focused on video. Which, of course, will drive a more in the way of PPC ads to get the top display.
Video can also display organically in the SERPs, however optimising your video to display organically is a whole other ballgame.
Influencer marketing
Although the term influencer is a relatively modern development, the actual use of influencers in itself has been around since the dawn of film and TV. Consider product placement in James Bond movies, or early adverts featuring names such as Bing Crosby, Barbara Stanwyck or Laurel and Hardy.
Those stars of yesteryear were instrumental in getting products into the hands of consumers. But modern influencers are increasingly self made, usually via social media, which has democratised the whole industry.
You might not be able to get your product into the hands of a Hollywood star, but in today's world, getting your product used by a well followed Instagrammer or YouTuber can be just as effective. Especially if you're targeting a specific demographic.
In fact, it's widely considered that influencer marketing will depend less on Hollywood stars, and more on the modern breed of influencer. Brands are increasingly going to choose influencers who share their brand values, and who can really be a great ambassador for their product or service.
If you're looking at your online marketing strategies for 2020, influencer marketing might be on your radar. And, if you're in B2C, particularly targeting younger consumers, influencer marketing is most definitely a trend you should take notice of.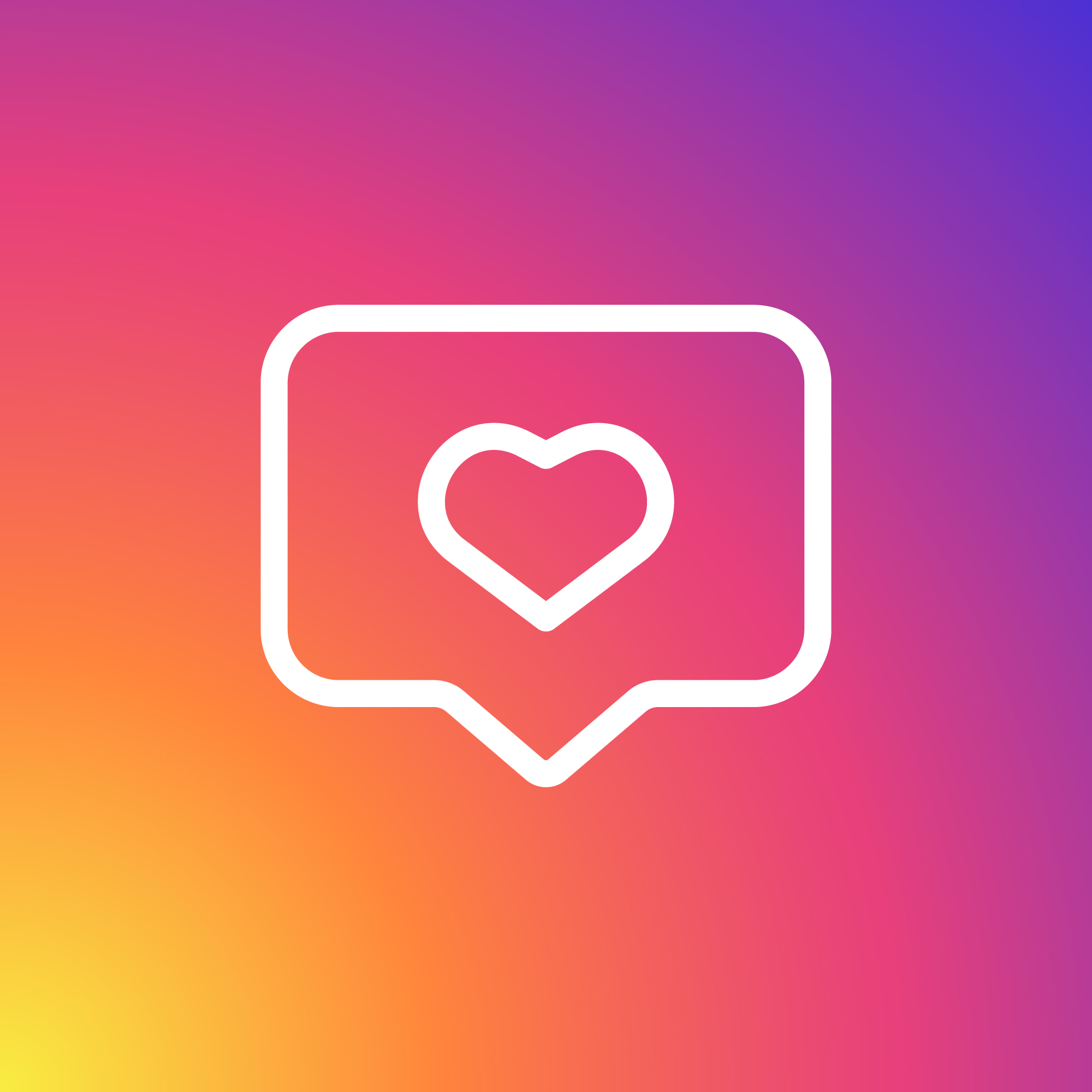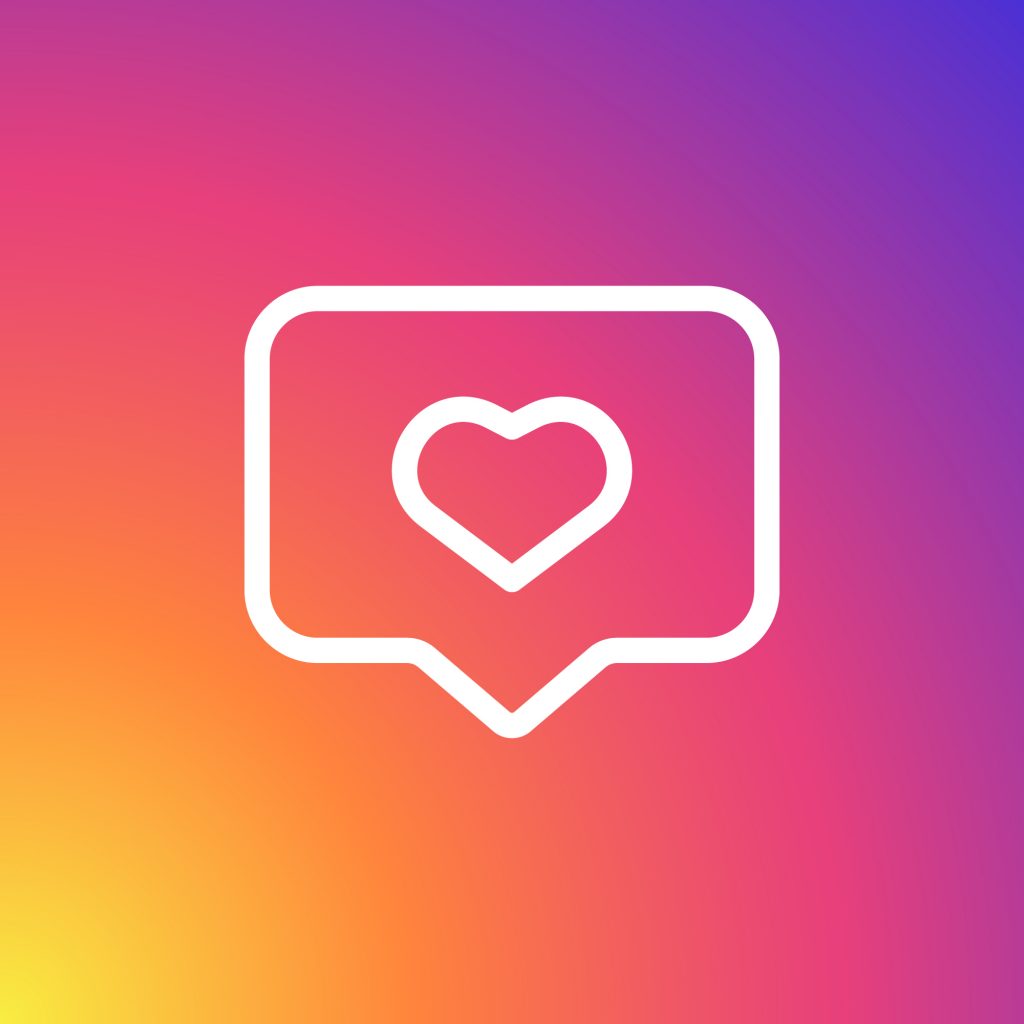 Reaching out
The best way to work with influencers is to reach out to your preferred person and ask them about how they can help your brand. They will be happy to provide you with options for promoting your brand or service to their followers, often for a fee that will be less than a month's PPC budget.
Influencer agencies
There is a growing sector of agencies who manage influencers and can pair you with the right influencer for your budget and requirements. Although this will be a more expensive option, the benefits are that they will know who will work best for your brand, saving you lots of time researching and reaching out.
Are influencers still influential?
Although there have been a few scandals in the world of influencers in recent years, this hasn't diminished the platform in any way. In fact, if anything, it has boosted the profile and the opportunities for brands to work with influencers.
And, despite the regular updates from the social media platforms, who filter out the fraudulent influencers (those with fake followers), this has been to the benefit of the genuine articles. If anything, these updates have assured many that the influencers they've chosen are genuinely influential.
As an online marketing strategy in 2020, influencer marketing is still a solid choice and one that is set to grow.
How should you plan your online marketing strategy for 2020?
Although many of the marketing strategies mentioned on this list have been around for a few years, they're becoming increasingly sophisticated and more effective. The strategy you choose will likely depend on your target market, budget and end goals.
If you're targeting B2C, influencer marketing and video marketing will definitely be digital marketing trends to watch. For those more focused on B2B, personalisation and insight will always be strong contenders for your marketing buck.
What do you have planned for your online marketing strategy in 2020? Let us know in the comments and let us know if there is something you think we should include…