Say what you like about Google Ads, but when it comes to pay per click they set the pace industry wide. At the end of 2019, Google Ads introduced a selection of new audience targeting methods which quietly improved the PPC game for marketers.
Google often does these updates kinda low key. Like, yeah you know, we just changed everything. No biggy.
But these updates to audience targeting were actually super useful for pretty much everyone running PPC ads. However, before you understand the new additions, it might be useful to know what your choices are and how to use audience targeting.
This post is intended as a crash course for search engine marketers into the world of Google Ads or adwords audience targeting. It'll give you the understanding of your options and how they can be used for best effect with your pay per click ad campaigns.
Remarketing Lists for Search Ads (RLSA)
If you've ever seen ads for a product you looked at but didn't buy, then you'll know about the potential for targeted remarketing. RLSA was first introduced to Google Adwords back in 2013 and is still a powerful tool today.
By using remarketing lists in Google Ads you can adjust bids and audience targeting specifically to those who have already visited your site.
Although similar to remarketing, it's actually a feature designed for ecommerce businesses. Here's how you can use RLSA for your website:
Custom bids for users on your remarketing lists who are searching for keywords that you're bidding on
Creating search ad groups which will show ads on the display network if a user is in that list AND searching for your keywords
Put very simply, users need to be actively searching for your keywords on Google and they will then see targeted ads on partner sites.
A few clever things you can do with RLSA
Competitor keyword bidding
If your searcher has previously visited your website and is now searching for your competitor, you could use this as an opportunity to display your retargeted ad. Especially useful for BOFU (bottom of the funnel) situations when potential customers are on the verge of buying.
Appeal to previous customers
Retargeting is a well-known approach to winning repeat customers. After all, the customer already knows how great your business is, so how can you entice them back? It might be with a discount or an exclusive offer that you can promote from your Google Ads RLSA.
Upsell your service
Customer already bought your product? But they didn't take the extended warranty? Or, maybe there is an accessory or extra that you wouldn't normally promote via PPC? Say for example you've sold shoes to a customer, but they didn't get the leather protection polish.
You can choose to target those who bought using keywords that might normally have a low ROAS, but in this case should stand a higher chance of converting. After all, you know they have the product and they're happy to make a purchase with you…
In Market Audiences
Also known as interest category marketing, In Market Audiences allows you to target people who are actively searching for a product or service you're offering. Originally released in 2014, and only for video or display ads, it was also made available for search ads in 2018.
How does it work?
Say for example that you provide a custom cake making service and someone is planning a wedding.
By using Google's AI based algorithms, you can use targeted search results, display ads or video whenever someone is searching for a related term.
For example, planning a wedding, your searcher might be looking for:
Best wedding venue in (your location)
Wedding catering
Wedding dresses
Make up for a wedding
Your custom wedding cake service could show up for these searches. Why would you want to show up as a cake supplier for someone searching for wedding dresses?
Well, anyone who has either planned a wedding, or been party to someone who has, will know that there is a lot to bear in mind and well timed ads can make a huge difference.
What can you do with In Market Audiences?
By targeting users based on their intent, you have a high chance of getting your brand seen by someone who may otherwise not see it.
They might not specifically be searching for your keywords. But with the ability to target Middle of Funnel searches, and those getting closer to a decision, you could drive a conversion on a niche search.
Some more examples:
People searching for a house to buy might need surveyors, mortgage brokers, legal advice and home moving services
Someone planning to travel might need travel insurance, airport transfers or a new suitcase
Affinity Audiences
This can be a very effective way to target audiences based on their interests using Google's extensive data. The idea is that you can target your ad to people who have an interest in your sector.
As an example, you might be promoting a new restaurant to people who are shown to be foodies in your area. Or, for a company promoting a new movie or music gig, potentially interested audiences can be targeted using Affinity Audiences.
With Google Ads you can use Affinity and Custom Affinity Audiences to target searchers on the display and video networks as well as in search results and even in Gmail.
The demographics can be broad, so they may not be based on age or even geographic location. But based on previous search history, they might be grouped into categories such as 'thrill seekers', 'book fans', 'dog lovers' or 'rock music fans'.
What can you do with affinity audiences?
As you might have guessed from this broad audience targeting technique, affinity audience targeting is best suited to those looking to boost brand awareness in a specific niche.
Promoting an event such as a gig, movie or product launch is something that works well with affinity marketing.
It can also be very useful to target your competitors audience. Use either part of, or all of your competitors URL as targets, and use their keywords and interests and you have a cost effective way of targeting their users on Google's Display Network.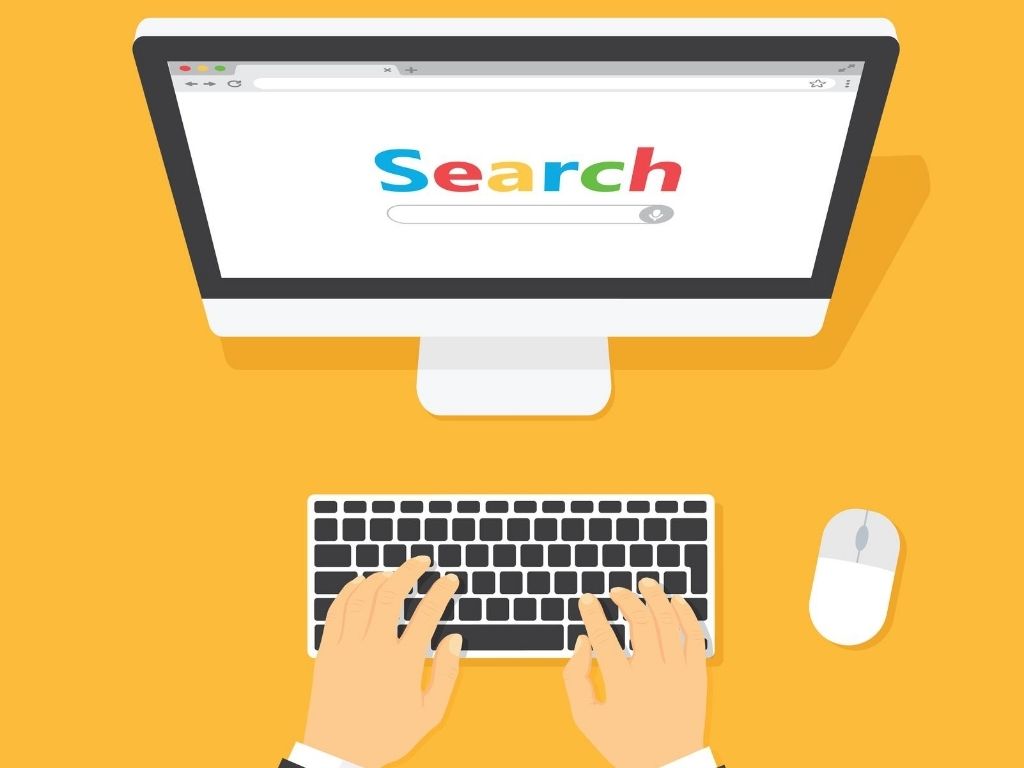 Custom Intent
This new addition to the Google audience targeting line-up is designed to make display ads more relevant to searchers. For example, if you're actively researching something, you usually rely on the search engine result pages (SERPs), as that's where you'll find your answers.
With custom intent audience targeting, Google is giving marketers the chance to show display ads to people searching for specific terms in the SERPs.
Sounds similar to In Market audience targeting? Yeah, it's not a million miles away, but there are crucial differences.
Custom Intent vs In Market
Two key differences here. First, the data is based on your own site visitors and existing Ads campaigns, as opposed to general search data. Additionally, you have the option of a broader range of buyer intent.
With Custom Intent audiences, you'll need to create your own audience group and add in the search terms that they might be searching for.
Put very simply, with Custom Intent audiences you can be a bit more precise with your targeting.
How can you use Custom Intent audience targeting?
Leveraging the power of the display network with actively searched keywords obviously comes with a lot of potential. And, unlike many on this list, you don't necessarily need to be using retargeting lists.
As you're targeting a high intent audience who are actively looking for something, you can use the display network to increase brand visibility, hijack your competitors search terms or highlight some of your own offers or expertise.
Of this list of audience targeting options on Google Ads, this might be the most versatile.
Life Events
Wouldn't it be great if you could be there for people in those major moments in life? Being able to focus your marketing on life events is a powerful marketing method.
Google actually offers Intent and Life Events as a targeting option under the audiences tab.
As of 2020, the options for targeting life events in Google are:
Graduating
Getting married
Moving home
You can then layer these life events in Google Ads with other audience targeting features such as In Market and Affinity Audiences.
How can you use Life Events audience targeting?
The three options actually offer lots of potential for pay per click audience targeting. For example, new graduates will be looking for work, so recruiters and job search sites can leverage this insight.
Getting married and moving home both have huge targeting potential, with a ton of additional services that could be promoted.
Customer Match
Another of the old guard of audience targeting options from Google Adwords, customer match allows you to upload your own prospect details (emails etc) and target them with ads online. How does that work?
Say you have a stack of emails from a recent conference that you attended, and you want a way to remind all of these people why they gave their details over.
Or, perhaps you have an existing client base that you want to keep updated to new services or products as and when they are unveiled.
With customer match, you create an audience list from your own prospects and even use similar audience targeting to expand your reach. Customer match audience targeting can be used for search, display, video, Gmail and shopping on the Google Ads network.
When to use Customer Match audience targeting?
A good example of when customer match audience targeting might be useful is if you're bidding on a high cost keyword. With customer match, you're more likely to see high CTAs compared to bidding on keywords with no audience targeting.
In theory this is because your prospects from your email list are already familiar with your company and are more likely to trust an ad from you.
This could also be very useful for something like accounts based marketing (ABM) or when you are trying to convert prospects to customers.
Combined Audience Targeting
A new addition, Combined Audience Targeting arrived on Google Ads in October 2019.
The new package allows you to target the above ads to people in two or more categories in your remarketing lists.
For example, you might want to target people who have visited your site and didn't convert, but are now actively searching in your niche.
Previous iterations of audience targeting would allow you to target based on a couple of criteria. For example, they have done one action OR another action. But NOT another action.
Now, you can target based on one action, AND another action (and maybe another). The AND bit is the new feature.
Although this isn't a specific audience targeting technique, it adds additional functionality to the other targeting options on this list.
Using Google Ads Audience Targeting
So we've looked at the options and hopefully now your mind is racing with great ideas for potential uses.
We haven't gone into depth about how to use each of these audience targeting tools as each one would warrant an article in itself.
Whichever audience targeting option you're using, it's good to familiarise yourself with Google's own guidelines and follow their instructions to the tee.
Be aware also that even using these optimised targeting options; there is always the potential for click fraud on your Pay Per Click ads. Whatever your PPC strategy or budget, ClickCease will make sure that your ads are only seen by genuine customers.
Block those bots and click farms and rest assured that your ad spend is going where you want it to…