Affiliate marketing is an incredibly lucrative business when done properly, but it's not always easy to manage. That's where the various affiliate marketing tools come in.
Whether you're just starting out or you're an experienced affiliate marketer, there are a variety of tools available that can help take your business to the next level. From tracking tools to link generators, there's something for everyone.
With the right selection of tools, you can significantly enhance your profits, streamline your workflows, and gain valuable insights into your data. They'll enable you to better optimize your campaigns, target your audience more effectively, and ultimately, achieve your business goals and secure its growth.
So, if you're looking to take your affiliate marketing game to the next level, keep reading. We're going to be discussing the top affiliate marketing tools you need to be using in 2023 and beyond.
But before we jump into the tools themselves, let's first talk about how they can revolutionize the way you manage your affiliate marketing business.
What are the benefits of using affiliate marketing tools?
For affiliate marketers, it's easy to get overwhelmed by the amount of work they have to do. Managing multiple networks, products, or campaigns is something quite common in the everyday life of an affiliate marketer.
In fact, over 70% of affiliate marketers work with three or more affiliate networks while also promoting multiple products. This can be a lot to juggle, right? Especially if you'd like to stay on top of it all and keep on track with everything.
That's why using relevant tools can be a game-changer. Here are some of the key benefits that these tools can offer:
Automate processes: Affiliate marketing tools can automate many tedious and time-consuming tasks, such as link creation and product updates, allowing you to focus on more important tasks.
Save time: By automating processes and streamlining workflows, affiliate marketing tools allow you to work smarter, not harder, and manage multiple campaigns with ease.
Accurate data: Some tools, like ClickCease, can filter out invalid traffic, protecting the affiliate's reputation and Return on investment (ROI) from click fraud or bots. This ensures that your analytics and funnels contain only accurate data.
Make informed decisions: With accurate data, you can make better-informed decisions about which campaigns to optimize and which products to promote, maximizing your profitability.
Stay organized: By using affiliate marketing tools to manage your campaigns, you can stay organized and avoid the chaos that can come with manually managing multiple campaigns across different networks.
Better Targeting: Affiliate tools can help you target the right audience with the right message, increasing the likelihood of a successful conversion and generating more revenue.
Overall, using affiliate marketing tools can help you save time, stay organized, make informed decisions, and as end result, increase your profits.
Our favorite affiliate marketing tools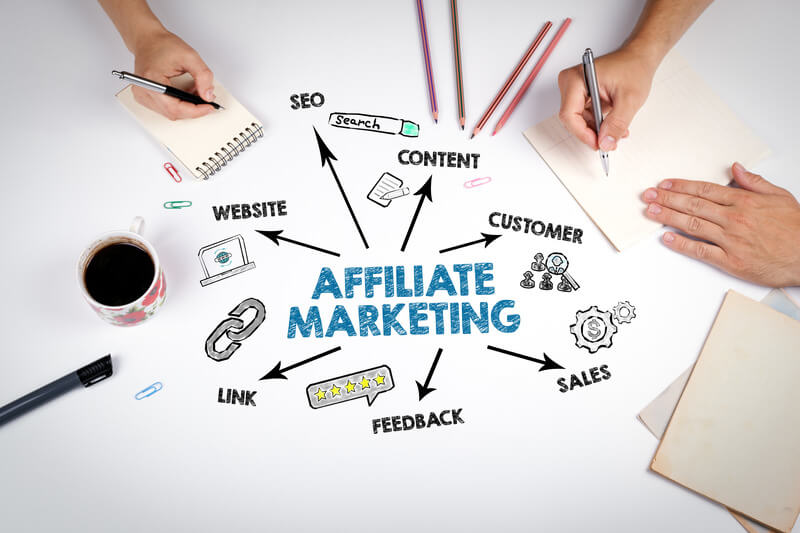 WordPress – website-building platform
Let's start with the basics, shall we? If you're just starting out in affiliate marketing, you might think that owning a website isn't essential.
After all, there are plenty of influencers and YouTubers who have found success without one. But let me tell you, having your own website can be an absolute game-changer when it comes to affiliate marketing.
It's no secret that WordPress is the number one go-to solution for building a website. It's the most popular website-building platform out there and for good reason. It's incredibly user-friendly, customizable, and offers a ton of features.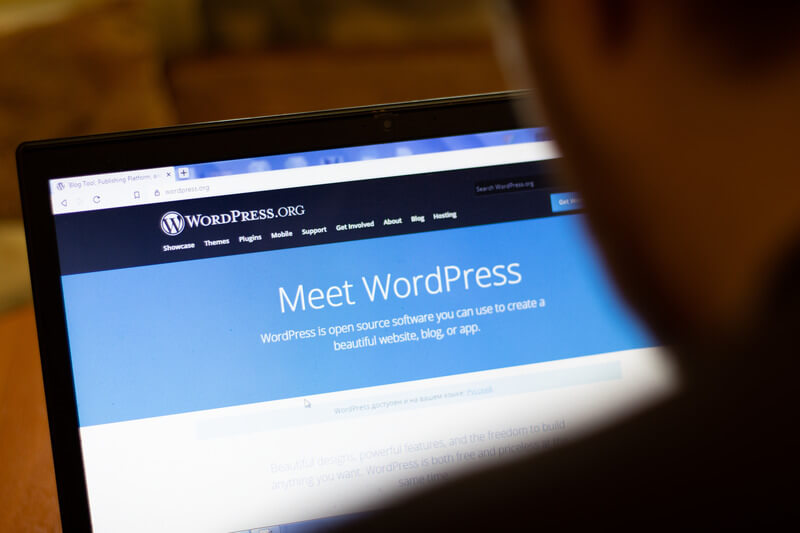 No matter what kind of website you're aiming to create, WordPress can meet your needs – from a simple one to a highly personalized one. And the best part is that the platform is reasonably priced. You can begin building your website for free, and as your business grows, you can upgrade to get more sophisticated features and plugins.
WordPress key features:
There's a free plan that you can keep for as long as you need
User-friendly and easy to use
A vast library of free and paid themes
SEO-friendly and search engines love WordPress sites
A massive collection of plugins that add functionality to your website
Regularly updated for security and stability
A large community of users and developers offers support and resources
Pricing and free trial option:
Even in terms of pricing, WordPress has a plan that can be fit for everyone. Starting from a free option and low-cost plans starting at just $4 per month, it truly is a platform that's an easy choice for anyone.
Unbounce – landing page builder
Unbounce is becoming an incredibly popular landing page solution in the affiliate marketing world. The platform can be used for custom-built landing pages for each marketing campaign, enabling affiliates to create a seamless customer experience.
Not only does this result in a smoother and more enjoyable buyer journey, but it also leads to more customers and increased conversion rates.
It also comes with features that help you understand where your conversions are coming from and what works best. This information can be used to further refine your marketing strategies and ultimately boost conversions even more.
In summary, Unbounce is a versatile platform offering various features to improve affiliate marketing campaigns' success. It's flexible, easy to use, and great for beginners and users with more advanced marketing experience.
Unbounce key features:
Simple editor with drag-and-drop functionality
Bunch of pre-existing templates
A/B testing of different landing page variants
Integration with other marketing tools and platforms
Dynamic Text Replacement (DTR) for better personalization
Built-in lead capture for easier lead generation
Pricing and free trial option:
Unbounce offers a 14-day free trial that allows you to fully explore all the features available in the plan you choose. The starting price for their base plan is $74 per month, which covers a certain number of visitors and conversions that can be tracked.
Voluum – affiliate tracking tool
Voluum is a comprehensive click-tracking software that affiliate marketers use to track both paid and organic campaigns. Anyway, its real power lies in tracking the performance of paid campaigns in a highly comprehensive and granular manner.
Basically, it tracks how each of your ad campaigns is going and shows you all the juicy details about the value you get from every single click. With all this information at your fingertips, you'll be able to better set up your ads strategy.
You can easily figure out which campaigns are working well and deserve more budget and attention, which ones require some tweaking, or which ones aren't worth your budget at all.
So if you're focused on maximizing affiliate marketing earnings through paid sources, it's definitely a tool worth exploring.
Voluum Key Features:
Manage all of your campaigns in one place
Affiliate marketing dashboard
Real-time tracking
Data visualization
Custom conversion and behavior tracking
Redirect webhook
Traffic source & affiliate network templates
Suggestions for improvements – anything from best keywords, ad placements, and targeting options
Pricing and free trial option:
Voluum is not a cheap tool. Its plans start at $119/month. However, there's a 14-day demo trial period where you can experience its features and benefits before making a commitment.
Rebrandly – URL shortening and branding platform
Rebrandly is a tool used for pretty much anything URL or links related. It can help you shorten your URLs, build UTM tags, or manage your links.
The coolest feature Rebrandly offers is probably the possibility to shorten URLs under a custom domain. What this means is that you can use your brand name within this custom domain. So instead of placing some bitly.com/123 or linktr.ee/456 within your content or ads, you can simply have yourbrandname.llink/some_cool_landingpage.
It's known that shortened, brand-named URLs are more reliable, trustworthy, and appealing. But aside from this, according to Rebrandly, your CTR can increase up to 39%. Isn't this something that we all aim for?
Rebrandly is a powerful link management tool that goes beyond just customized domain branding. By tracking all of your links, it provides valuable insights into your traffic and audience, helping you optimize your link strategy for maximum impact.
Rebrandly key features:
Creating and sharing branded links
Fast redirection to destination URLs
Collaborate with multiple team members easily
Creating or editing multiple links in a bulk
UTM tag builder
Link management and analytics dashboard
SSL certificate provided at no additional cost
Pricing and free trial option:
Rebrandly is a super affordable tool. There's a free plan, under which you can create one branded domain name at no cost, and the paid plans with more features start at $12 a month.
Geniuslink – link management platform for Amazon Associates Program
Geniuslink is another URL shortening tool, which is particularly useful for those working with the Amazon Associates Program. It can create a single link that tracks visitors' location and, based on this, redirects them to the appropriate product page on Amazon, ensuring affiliates won't lose their commissions.
Let's say you're based in the US, and you use a product link from the US Amazon page. If you have an international audience coming from France, for example, Amazon will redirect them to the French page. They will complete the purchase there, and you will lose the commission.
This is where Geniuslink comes in. It takes your Amazon product ID and creates a single URL, redirecting the visitors to the right page and keeping them tracked as a purchase coming from you as an affiliate.
This way, the tool allows its users to monetize their international traffic, which can make a huge difference in their revenue.
Geniuslink key features:
Use one single link instead of different links per location
Track and monetize international traffic
Adjust all your links at once
Receive alerts about broken links or out-of-stock products
Effective link-building and optimization
Pricing and free trial option:
Geniuslink is also cost-effective tool with a starting price of $5/month, including all features and 2,000 clicks. You can scale up the number of clicks as your business grows without a significant increase in price. They also offer a free 14-day trial which amazingly includes unlimited clicks.
Hotjar – website analytics and feedback tool
If you're serious about succeeding as an affiliate marketer, then you need to be constantly tweaking and optimizing your website for maximum results. Hotjar is one more tool that we believe deserves a place among the mix of affiliate marketing tools we are exploring.
It's an all-in-one analytics and feedback tool that provides website owners and marketers with a comprehensive suite of features. From website user behavior to recommendations on which areas of a website may need improvement, it can help you make proper optimizations for maximum results.
One of its coolest features is its heatmap functionality. With heatmaps, you get a visual representation of where your visitors click, move, and scroll on your website.
As a website owner, it can be challenging to understand how your visitors are interacting with your website and products. And this is where Hotjar really shines. You can track your visitors' every move, from the pages they land on to the buttons they click.
With this, you get in-depth insights needed to make informed decisions about your site's design, content, and user experience.
Hotjar key features:
Visual representation of the users' journey
Recordings and playbacks of user sessions
Live user feedback tool
Conversion funnel analytics
Feedback polls and surveys
Usability testing
Pricing and free trial option:
Hotjar is also a budget-friendly tool. The most basic plan is free with unlimited heatmaps and covers up to 35 daily sessions. For more advanced features, the Plus plan starts at $32 monthly.
AAWP – WordPress plugin for creating Amazon affiliate links
AAWP (or Amazon Affiliate for WordPress) is an Amazon affiliate plugin for WordPress. It's like an all-in-one solution for Amazon affiliate marketers looking to excel in their field.
One of its biggest benefits is that it allows you to easily create product boxes and tables, leading to an increase in click-through rates and conversions on Amazon. The software also offers a variety of tools to design unique layouts for Amazon products, enhancing user experience and site functionality.
So if you're an Amazon affiliate marketer, AAWP is an excellent plugin for your WordPress site that can help you take your affiliate marketing to the next level.
AAWP key features:
The plugin can be used with any theme on WordPress
Create automated bestseller lists and set the number of products individually
Create AAWP shortcodes directly from your browser toolbar
Variety of well-crafted templates
Customize existing templates or create completely new ones
Comparison Tables to compare multiple products with each other
Automated updates of product information
Pricing and free trial option:
What's great about AAWP is that all of the core features are included in every subscription plan. The most affordable plan starts at just €49, while the Ultimate plan provides a more comprehensive set of features for €399 per month.
Ahrefs – SEO tool
As an affiliate marketer, you must be familiar with the importance of Search Engine Optimization (SEO) in driving traffic to your site. That's why Ahrefs is such a valuable addition to your toolkit. It's a comprehensive SEO tool that comes with a range of features that are particularly useful for affiliate marketers.
In functionality, it is very similar to Semrush, but one of the most significant advantages of Ahrefs is its backlink index. It's widely considered to be one of the most comprehensive backlink indexes available, making it a valuable resource for analyzing your website's backlinks profile, as well as your competitors'.
In addition, Ahrefs has a pretty unique keyword research tool. With its advanced features, it will surely be of help for identifying the best keywords to optimize your content and improve your search rankings.
Ahrefs key features:
Track backlinks performance
Find keywords that your audience is searching for
Analyze your own and your competitors' websites
Content exploration features to enhance your content strategy
Site Audit with detailed reports to optimize your website
Pricing and free trial option:
Although Ahrefs doesn't provide a free trial of their primary tool, you still have the option to enroll in a 7-day trial with limited access to their Site Explorer and Site Audit using Ahrefs Webmaster Tools. If you're interested in using Ahrefs for the long haul, their base paid plan begins at $83 a month.
Information worth mentioning here is that if you choose to pay your plan annually you'll get 2 months free.
Surfer SEO – optimize website content
Another SEO tool on the list, this time focused on improving your website content. Surfer SEO is designed to enhance your organic traffic, improve your online rankings, and heighten the visibility of your affiliate site on the web.
When it comes to content writing and analysis, there's no better SEO tool out there. It analyzes top search results for a given topic and gives you all kinds of information and keywords you can work on or include in your content.
As you work on your content, Surfer SEO gives you a score and easy-to-follow content suggestions. Implementing these suggestions will significantly increase your SERP ranking opportunities and improve your on-site page optimization.
Surfer SEO key features:
In-depth analysis of SERPs for target keywords
Improve ranking for target keywords
Content guidelines and suggestions for optimal articles
Enhance on-page optimization
Works in any language
Plagiarism checking tool
Repurpose old content for improved SEO ranking
Pricing and free trial option:
Starting at $49/month, Surfer SEO provides an affordable option for businesses looking to optimize their online content. Plus, with a free 7-day trial available for all plans, you can try it out risk-free and see the benefits for yourself.
ClickCease – detect fake traffic
Last but not least comes ClickCease, whose goal is to safeguard all of your marketing efforts from the harmful effect of fraudulent activity.
Paid campaigns on platforms such as Google Ads or Facebook Ads are a popular way for affiliates to promote their business and products. However, with the rise of cybercrime, there is an increasing risk of fraudulent activities in paid campaigns.
These fraudulent activities generate clicks, impressions, or traffic on paid advertising through automated bots, click farms, paid-to-click (PTC) sites, and more. According to research that ClickCease conducted in 2020, an average of 14% of the clicks on ad campaigns that we protect are fake.
If all these fake clicks remain undetected, your ad budget will get wasted on invalid traffic. Besides that, you will spend additional time tracking and analyzing irrelevant data, leading to even further negative effects if you optimize your campaigns based on this data.
In conclusion, ClickCease's ad fraud detection and prevention capabilities can help you save money by eliminating fake clicks and irrelevant data from your funnels. This ensures that your advertising budget is used efficiently to attract genuine human traffic, leading to more sales and conversions.
ClickCease key features:
Monitor and block click fraud across multiple ad platforms
Customize fraud filters based on your industry
Suggestions on how to improve your protection
Prevent harmful sources from even seeing your ads
Avoid competitors clicking on your ads and depleting your ad budget
Integrate with any website-building platform
Improves the overall Return on Ad Spend (ROAS)
Accurate data for better-informed campaign strategy
Pricing and free trial option:
With its Standard protection plan starting at just $55 per month, ClickCease offers comprehensive defense against fraudulent traffic. Take advantage of the 7-day free trial to gain insights into how fake traffic may be impacting your paid campaigns.
The bottom line
All things considered, using at least a few affiliate marketing tools can be a game-changer for new and experienced affiliate marketers.
The benefits of these tools are numerous, including automating tedious tasks, saving time, providing accurate data, making informed decisions, and staying organized. With the right tools, affiliates can significantly enhance their profits, streamline their workflows, and gain valuable insights into their data.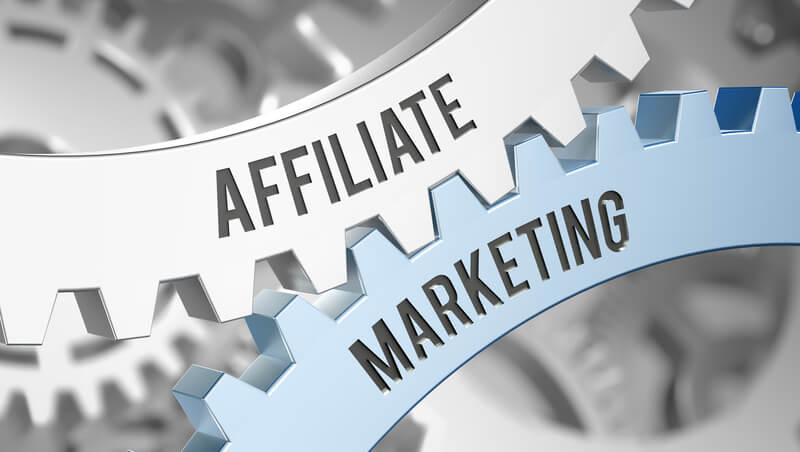 In today's digital landscape, affiliate marketing has become increasingly competitive, and staying ahead of the game requires a combination of effective strategies and the latest tools.
As the world of affiliate marketing continues to evolve, so will the tools and technologies available to marketers. Therefore, affiliate marketers must stay up-to-date with the latest tools and trends to ensure they can stay ahead of the competition and achieve their business goals.
Overall, using affiliate marketing tools can help you as an affiliate marketer work smarter, not harder, and ultimately, increase your profits.