The key to any successful digital advertising campaign? Choosing the right keywords. But how do you do keyword research to nail those PPC goals?
We've looked in the past at building your PPC marketing strategy and some of the best software to use.
In this post we'll look at the best practice for finding search terms for your industry, including those less competitive ones with a decent search volume.
And, of course, we'll take a look at the best keyword research tools to help you on your way.
What are keywords?
Keywords are the search terms that your potential clients and customers are using to find answers to their online queries.
These are normally entered into a search engine such as Google or Bing. But increasingly they are also asked verbally via digital assistants such as Siri and Alexa.
You'll often hear reference to short tail and long tail keywords.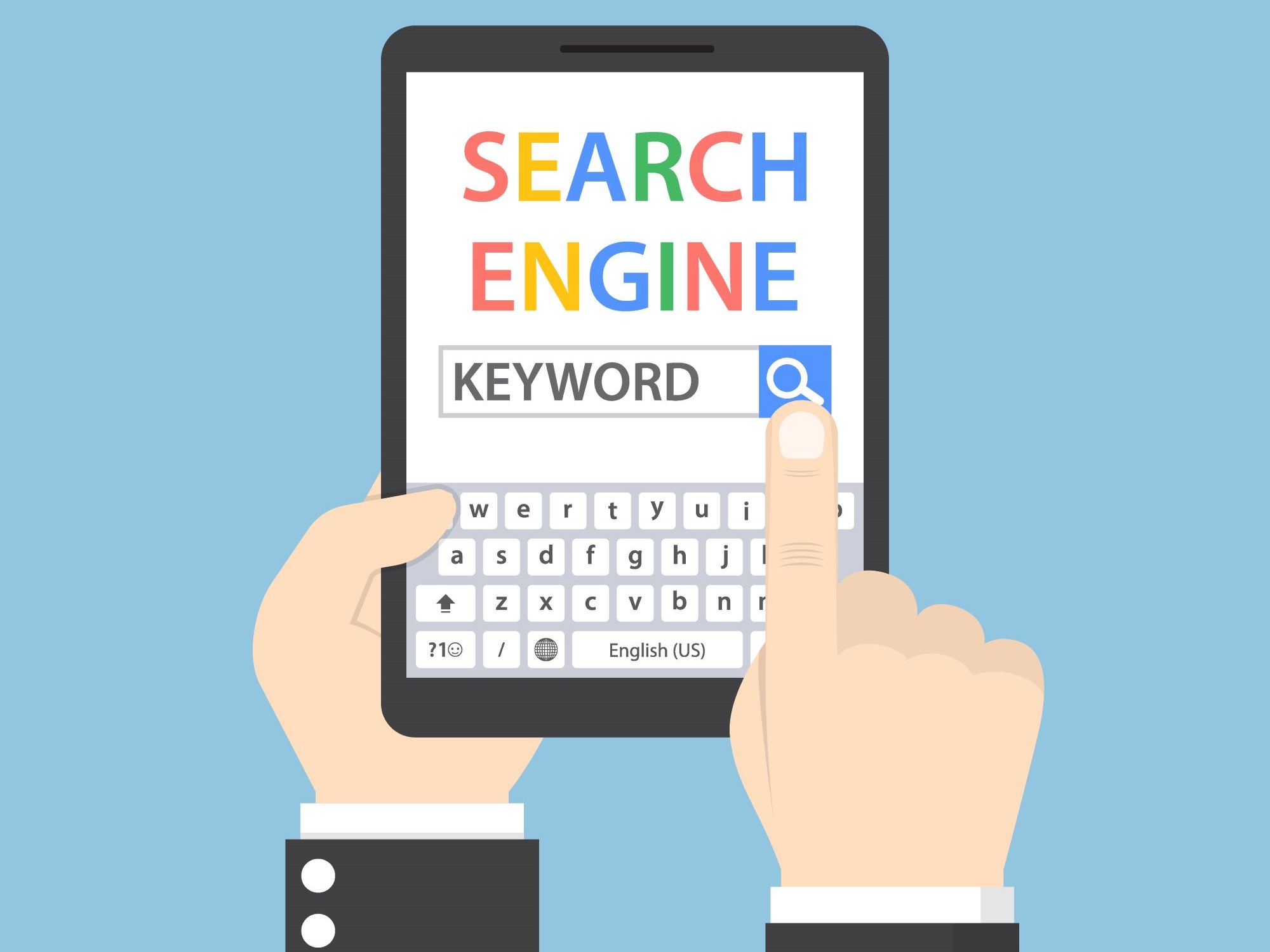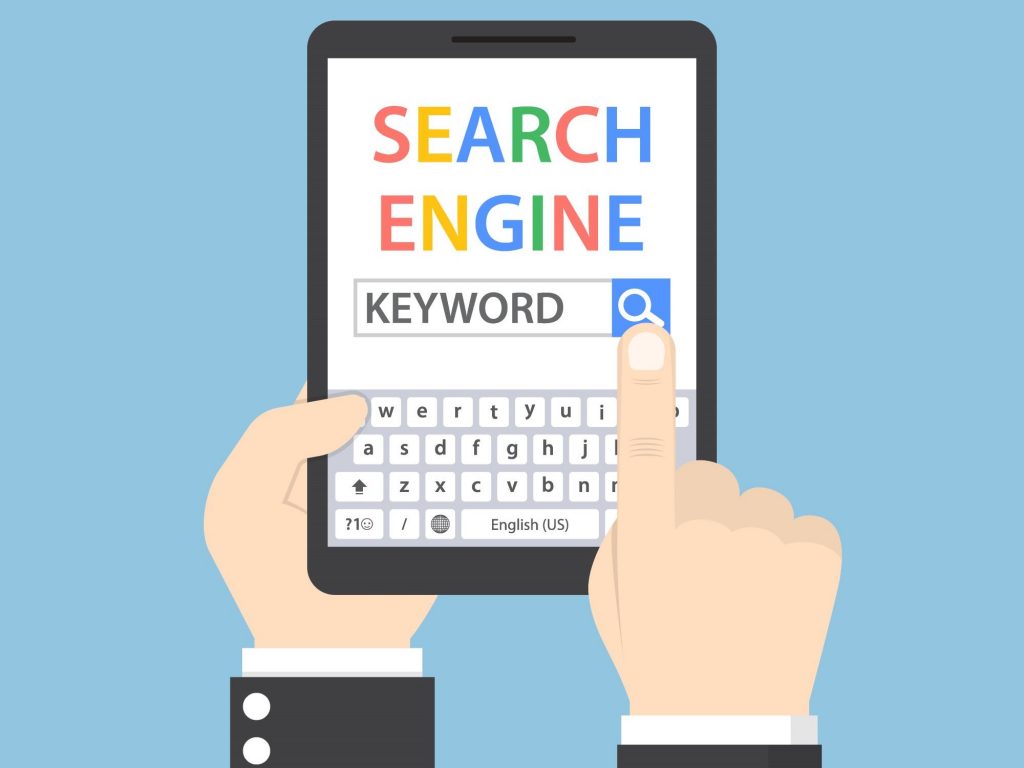 Short tail keywords
These are normally the core search terms, made up of one to three (or so) words. They're similar to seed keywords which we'll come to later, but they're often differentiated by one or more modifiers.
An example of some popular short tail keywords are:
Digital marketing courses
Cheap vacations
Running shoes
Locksmith
Long tail keywords
A long tail keyword is normally a more in-depth query which includes one or more of the short tail search terms.
A few examples of long tail keywords might include:
Digital marketing courses for small business owners near me
Where are the best places for a cheap vacation in September?
Best running shoes for long distance runners
Emergency locksmith in my town open 24 hours
Short tail vs long tail keywords
There is a time and a place for both long tail and short tail keywords and, most likely, in your PPC campaigns you'll be targeting both.
The benefits of short tail keywords are usually that they have a high search volume and can show up for a variety of searches.
But, a problem with short tail search terms is usually that they are very general and can be extremely competitive. This applies to both organic searches (SEO) and paid searches (PPC),
The benefits of long tail keywords are usually that they target searchers with a specific intent. For example, cheap vacation vs best places for a cheap vacation in September. One targets a searcher who might just be idly browsing vs a searcher who likely has an intention to book a trip somewhere in September.
Of course, if you know this intent, you can do things like build landing pages to answer these kinds of specific queries, or display an ad that answers that question to attract clicks.
Why do keyword research?
You might think you know your keywords already. After all, if you're selling jewellery, you already know that people are looking for diamond wedding rings, gold necklaces and gifts for wife or girlfriend.
But, beyond the obvious keywords, people use search terms in myriad ways that you probably haven't thought of.
With the rise of personal assistants like Siri, Google Assistant and Alexa, long tail results have become even more important than ever.
Often a bit of keyword research will flag up some questions you might not have considered, or even give some insight into the mind of your customers. It can also highlight cheaper and less competitive search terms, or even search subjects that could give you a decent advantage.
Basically, a bit of keyword research early on can save you a lot of money in the long run.
SEO, PPC and Social
Keywords can be used to create blog content, pay per click ads and social media posts. Another good reason to understand the keyword research process.
This article is focusing mostly on keyword research for PPC ads, but the findings can be applied across all platforms.
In fact, building organic SEO results using your keywords is very wise in the long run. This means regularly creating blogs or thought leadership content with the aim of improving your search engine rankings.
For paid search, you'll be looking for the most cost effective keywords. These will be the words that offer that happy medium of high search volume, low cost and low competition.
How to find your keywords
Whatever your business, you probably have a few core keywords that you already know. For example, if you're setting up a business selling furniture for offices, you will want to target terms like office chairs, reception desks and computer workstations.
These are known as seed keywords.
A seed keyword are the words that usually refer specifcally to your product or service. They might also be the same as your short tail keywords, although short tail keywords may contain a modifier such as 'cheap', 'quality', 'online' or 'best'.
Generally, your seed keywords are going to relate to your inventory or service. So, to make a list of seed keywords, look at what you're offering.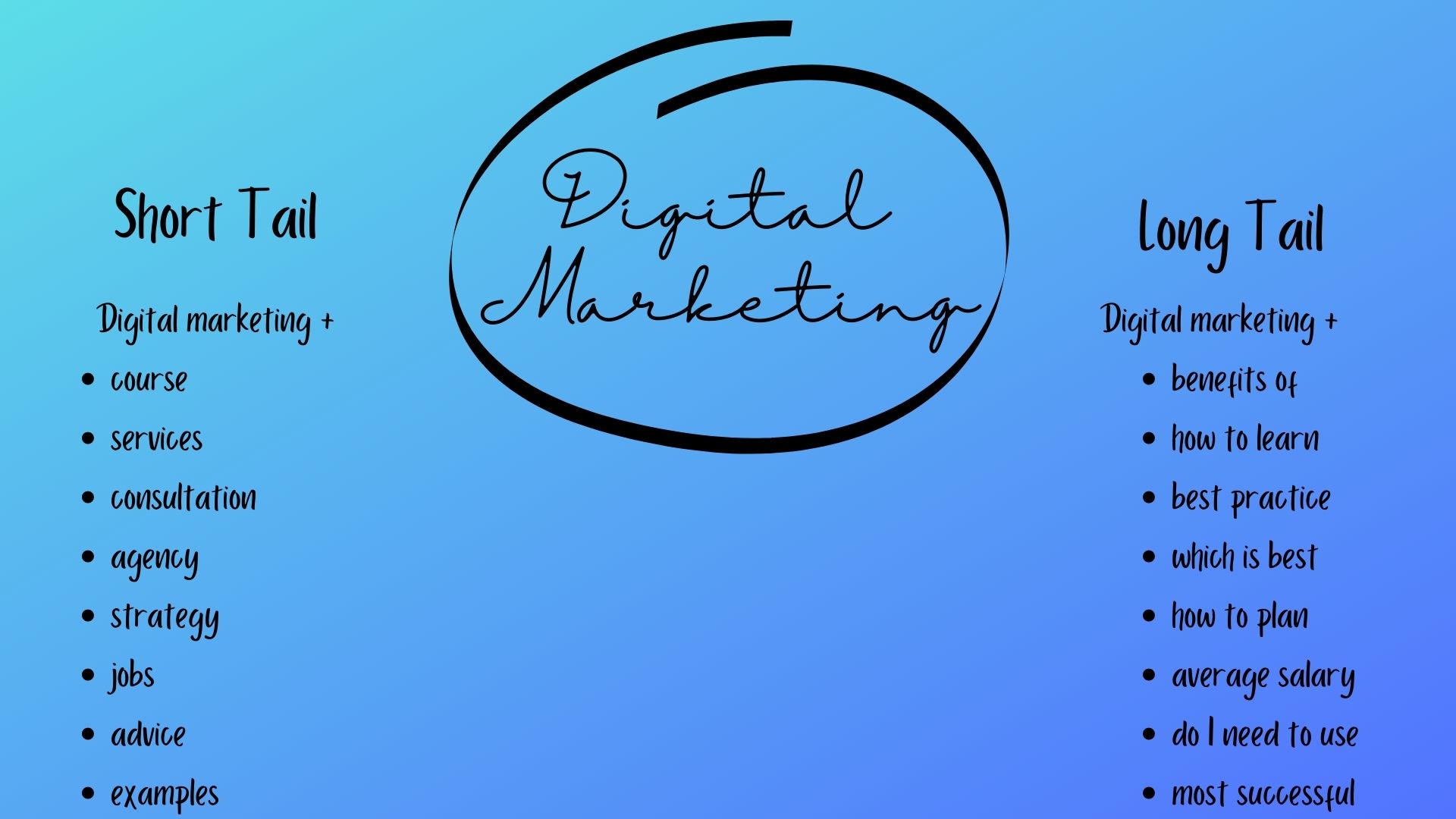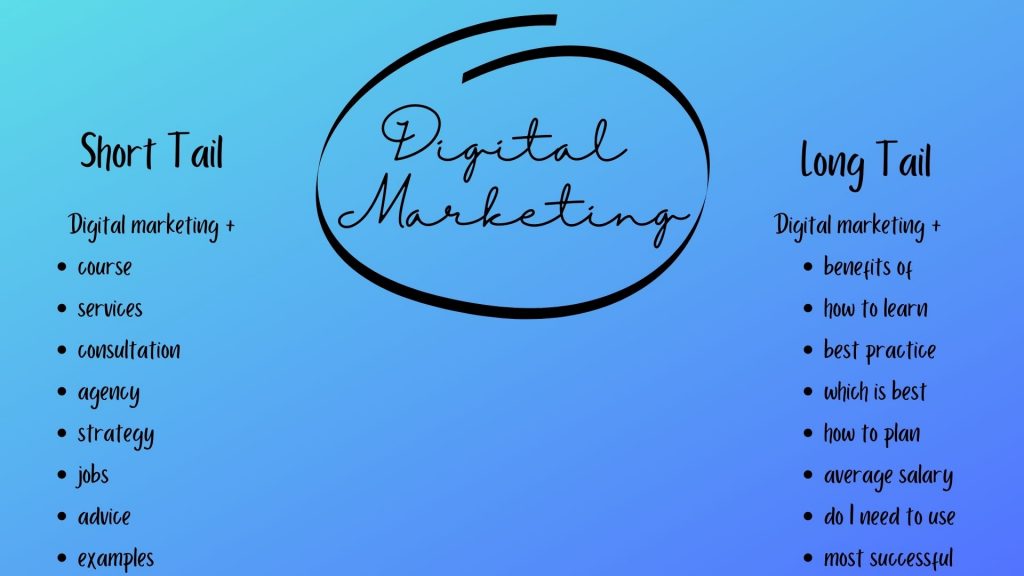 Sticking with our business furniture example, this will look something like:
Office chairs
Tilt chair
Ergonomic chair
Computer chair
Desk chair
Once you have a list of seed keywords, you can start to dig deeper into what people are actually searching for.
You might already know that people are looking for brand name desk chair, or comfy office chair, but these are those high volume, competitive keywords.
You need search terms that people are going to be a magnet for serious buyers, right?
And this is where we turn to our keyword research tools, or software packages.
You'll find our list of recommended keyword research tools in our blog post here. But, below you'll find a potted version of that list.
Free keyword research tools
Yes, you can use just free keyword research tools to find your optimum paid search terms. In fact, just the Google tools alone can be very useful.
However, we think that one of these plus a paid tool can make all the difference, and save you a lot of work too.
Google Trends
Google Keyword Planner
KeywordFinder.io
AnswerthePublic
Ubersuggest
Premium/paid keyword research tools
Small business owners might feel that expensive subscriptions to digital marketing tools isn't the wisest investment. In fact, these software packages are all extremely useful for both PPC and SEO, and we strongly recommend signing up for at least one of them.
Ahrefs
SEMRush
SpyFu
KW Finder
Keywords Everywhere
Ubersuggest
For recommendations, at the very least that Keywords Everywhere should be in your toolkit. For a start, its great value for money at only $10 for 100k searches.
Ubersuggest and KW Finder both offer excellent functionality for a very reasonable price.
But Ahrefs, SEMRush and SpyFu are premium tools for a reason. Even if you do shell out nearly $1000 for the year, if you're doing any in-depth digital marketing, these tools will be worth it in the long run.
Using your keyword research tools effectively
So how do you find your keywords that will encourage clicks and, more importantly, an actual purchase?
The keyword research process is usually a case of assembling your search terms, analysing the most effective by search volume and competition and then trying them on for size.
1. Understand your goals
First things first, what action do you want your ad clickers to take? Is it purchasing a product? Signing up to your newsletter? Or maybe coming to your store or downloading your software?
Using your seed keywords, you'll need to keep an eye out for search terms that are focused on these goals.
It's also worth understanding that customers at different stages of their buyer journey will react to different ads. Which brings us neatly to…
2. Keywords for different stages of buyer awareness
You probably already know about ToFu, MoFu and BoFu, right?
Top of Funnel – The awareness and information stage. Buyer discovering a solution to their problem
Middle of Funnel – Customer is researching the best solution. Moves from awareness to desire. They *might* be ready to buy at this stage, but might still be weighing up their options
Bottom of Funnel – The decision stage of bottom of the funnel. They're ready to buy and are looking to spend their money for the best possible return on investment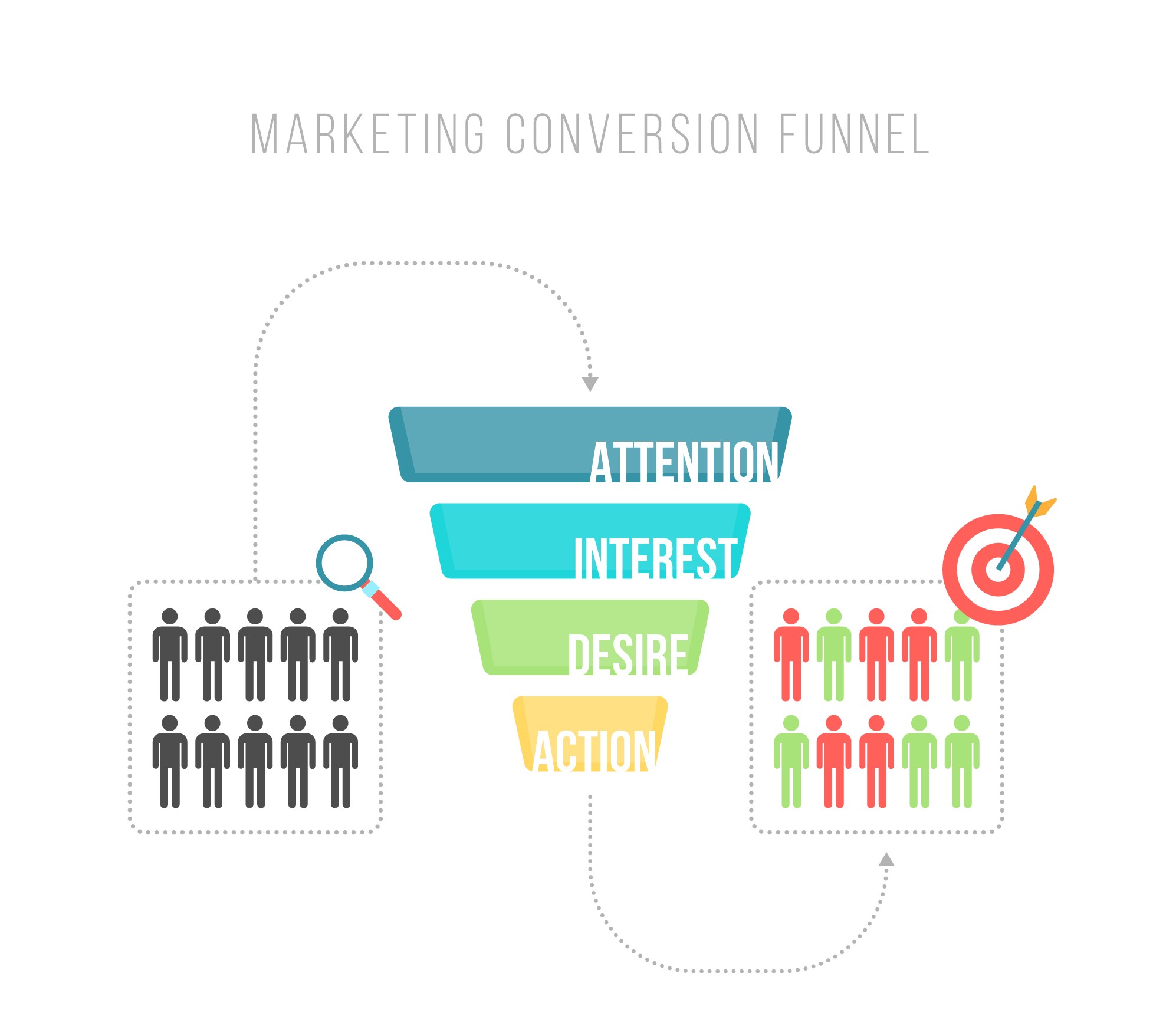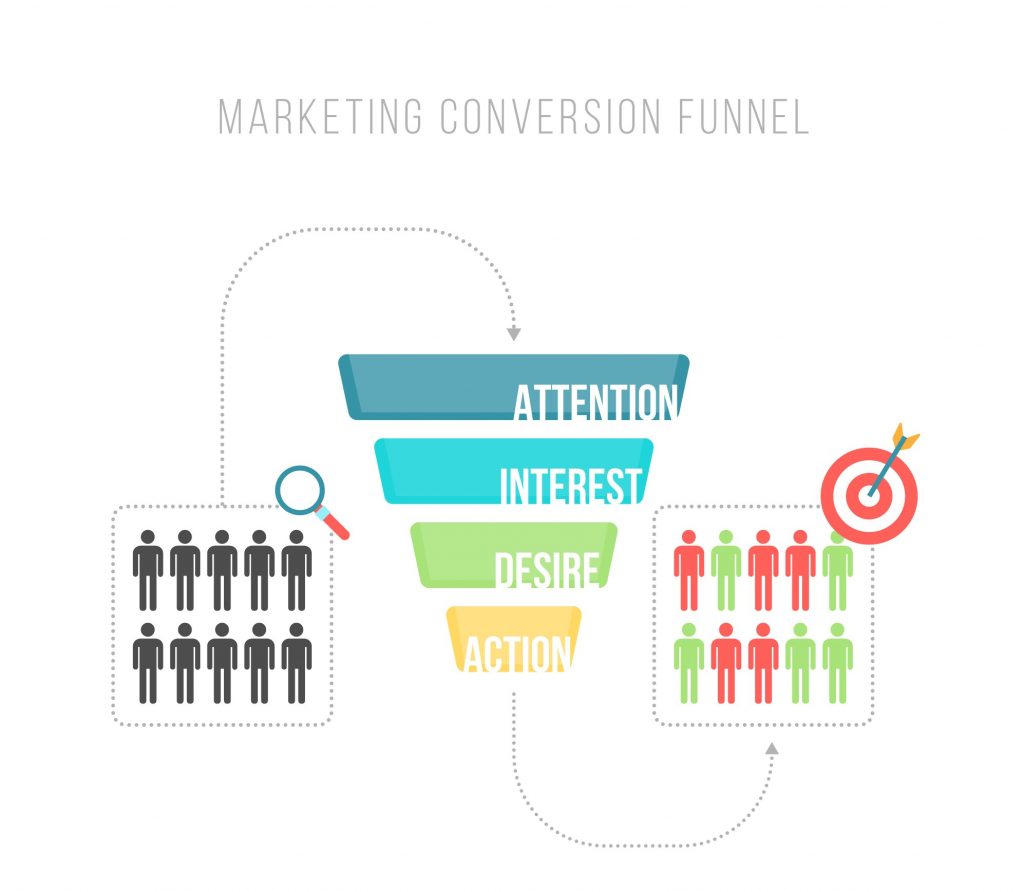 While researching your keywords, you will most likely want to create lists based around these stages. Being able to create specific campaigns targeting customers at different stages of their buyer journey is key to effective PPC ads.
Some examples of the types of searches or keywords you're looking for might look like:
ToFu
At this stage they have a pain point, but are not necessarily brand or product aware. Usually searching for information.
Best beach destinations in September
How to train for a marathon
How do I become a digital marketer
MoFu
Mid funnel is often weighing up the best options. They are most likely aware of your brand already and might be browsing your offerings and your blog, but probably your competitors too.
Cancun package deals/Jamaica package deals
Best running shoes for marathon
Best course for PPC manager training
BoFu
This is usually a qualified lead, they may have already accessed some of your information or abandoned a shopping cart. Whatever the product or service, the searcher normally knows what they want and just wants the best option now.
Last minute Cancun package deals
Adidas running shoes
Google Ads certification
When you understand how the searches work for each stage, you can progress to…
3. Build your keyword lists
Get yourself an Excel or Google Docs spreadsheet and collate all the information you need for a killer keyword list.
Some tips to really nail an effective paid search campaign, whatever stage they're at.
Be aware of the subtle differences in buyer intent. For example, 'best shoes' versus 'buy shoes'
Less is more – you're going to want to keep your list of keywords relatively short, especially if you're a small business. Avoid targeting more than 20 keywords per ad campaign, as beyond this it can become quite tricky to keep tabs on what is and isn't working
Avoid broad search terms, such as 'best shoes' and instead narrow it down to 'best shoes for wedding' or 'best all weather shoes'. Those broad search terms have a huge volume of searchers and usually don't result in high volume of clicks/conversions
Keep an eye out for negative keywords. These are keywords that you don't want your ad to display for and can be just as important as keywords. For example, you might not want your ad to show for 'cheap shoes' or 'bargain shoes' if you're targeting premium shoppers
4. A/B Testing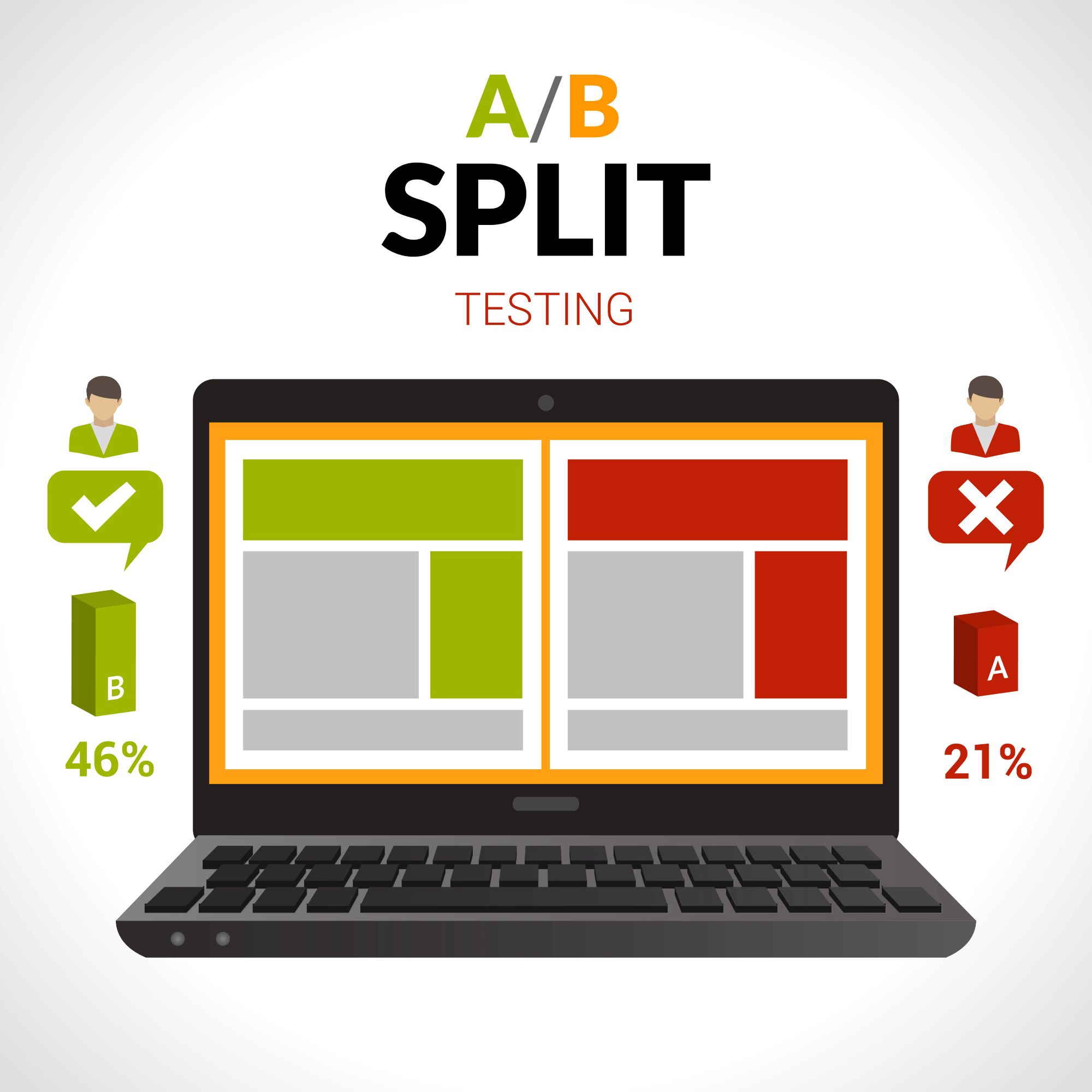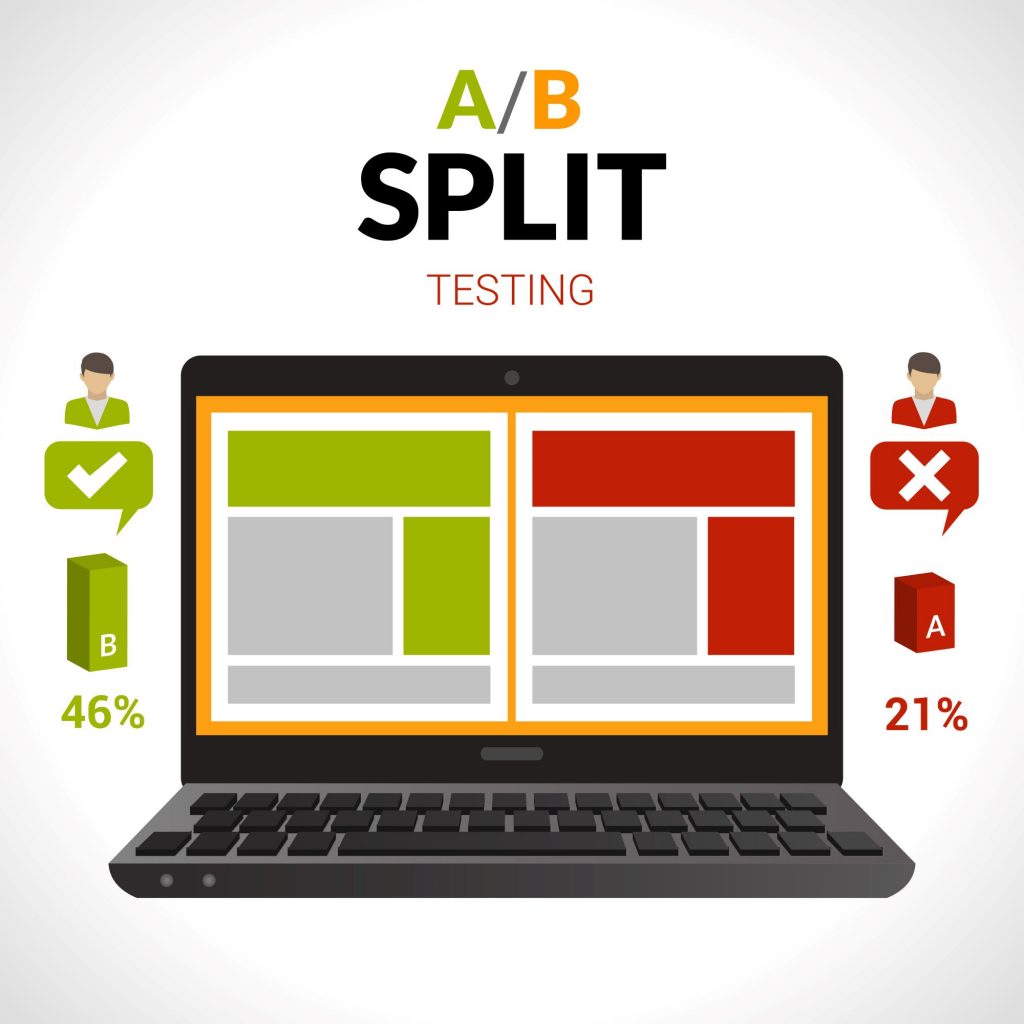 You've probably heard of A/B testing before, also known as split testing, as it's a very popular marketing process.
The way it works is that you set up two different campaigns in Google Ads (or whichever PPC ad network you're using). You then try on different wording, keyword targeting, and audience/demographic targeting to help you understand what works best.
With your keyword research, you could try running identical ads but targeting different targeted keywords.
Keep tabs on what does and doesn't work, tweak things daily and make sure you check and record your KPIs. After all, what good is research if you're not keeping track of it?
5. Check your competitors
One of the great things about the digital marketing tools that we've mentioned above is the capacity to see what keywords your competitors use. With something like SpyFu or Ahrefs, you can even dig into how effective their paid keywords are.
Now, you might think that you know what keywords they're targeting. But with a keyword research tool, you might be surprised.
Once you have this kind of insight you can start to look at clever ads using your competitors keywords.
6. Analyse social media and press in your niche
The internet is a powerful tool, especially if you're in business. One way to find keywords and to understand your ideal customer behaviour is to check out social media feeds and news articles.
Social media in particular can be a fascinating insight into user attitudes and behaviour, as well as the language they use. Look for hashtags that are relevant to your industry, check out your competitors accounts and any @mentions that they're tagged in.
News in your industry can also highlight things like trends, language you might not have thought of using and even niche markets that you could appeal to.
Make sure to keep a spreadsheet to hand with all these amazing new keywords you've found.
7. Talk to your customers
There is literally no better way to research your clientele than talking to them. And again, the internet makes this easier than ever.
If you're running a bricks and mortar location with customers coming in, of course you can get chatting, ask them how they found you and what they're looking for.
B2B services will often reach out to their clients to discuss their requirements and how they're finding the service. At this point you can also ask them a few things about how they found your company and how they find solutions to business problems.
You can also create questionnaires and feedback forms with an enticing offer for people who complete them. Ask people what they search for, why they searched for you and the channels they used before coming to your business.
Want to find our more about planning a PPC strategy? Read our in-depth blog post here.
And Finally…
Keyword research isn't a process that has an end. Even after you've done your initial analysis of the market and potential customers you'll see plenty of things that could, would or should work for you.
Running an audit on your PPC ads every few weeks or months is a good idea. See what is and isn't working and take a good look at both the failures and the successes. You might see that some keywords appear to be performing well but actually have a low conversion rate.
Click through rates are a good indicator that your ads are hitting the target, but conversion rates and bounce rates might tell a different story.
Bear in mind that wacky KPIs might also suggest some nefarious activity, such as click fraud. In fact, click fraud is estimated to affect around 90% of all PPC campaigns.
Some industries see particularly high levels of click fraud, especially those with high value keywords. Sign up for ClickCease for free to find out how much fraudulent traffic is affecting your ad campaigns.