If you're setting up an online shop in 2021, chances are you're using Shopify. As the largest ecommerce platform, with 7,000 businesses already using it, you're in good company.
With all online businesses though, it helps to understand how to achieve the best results. From setting up your platform right to promoting your wares, setting up for success on Shopify goes beyond simply uploading your inventory.
Hitting your sales targets and winning more customers requires an understanding of a number of factors. Some of these relate directly to Shopify, others are general business and marketing strategies.
We'll take a look at some of the best Shopify tips and tricks to help you hit those business goals.
1. Focus on user experience
Shopify allows you to build and host your site directly on their platform. You can, if you prefer, host your site elsewhere – which might be the case if you already have an ecommerce site up and running.
Wherever you host your site, or what you use to build it, the most important tip for Shopify success is to focus on your user experience.
This means:
Make your site easy to navigate with minimal sub-menus, pop-ups or confusing options
Your site load speed is important, so don't add to many elements which might slow it down
Make sure your site works well on mobile – double check!
Use clear CTA buttons
Avoid too much text and focus on conveying information succinctly
You want to make your site a combination of quick, easy on the eye and simple to understand.
No-one wants to wait more than a few seconds for a page to load. And if the text for a product is overly wordy, or the options to purchase not clear, they're going to leave pretty quickly.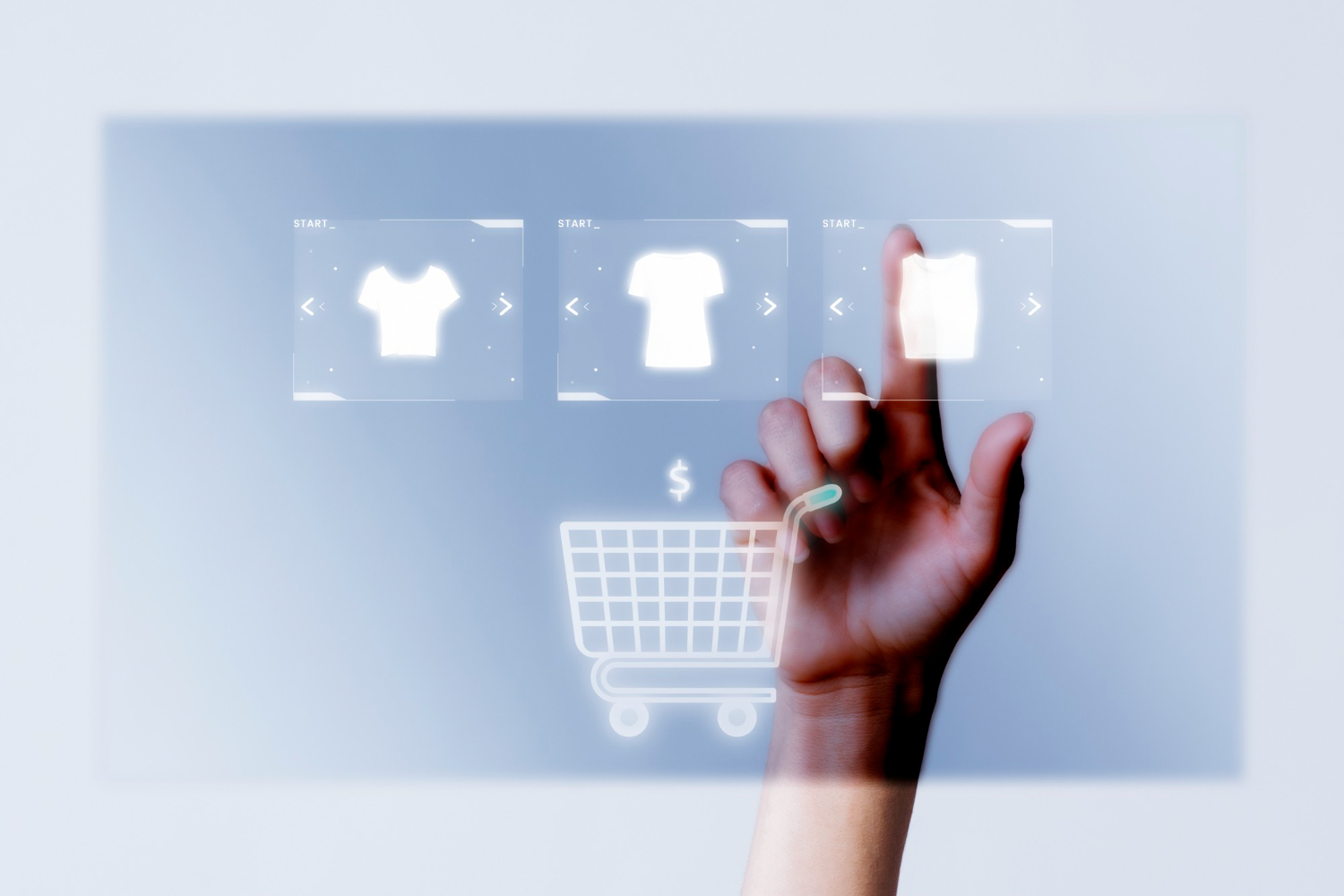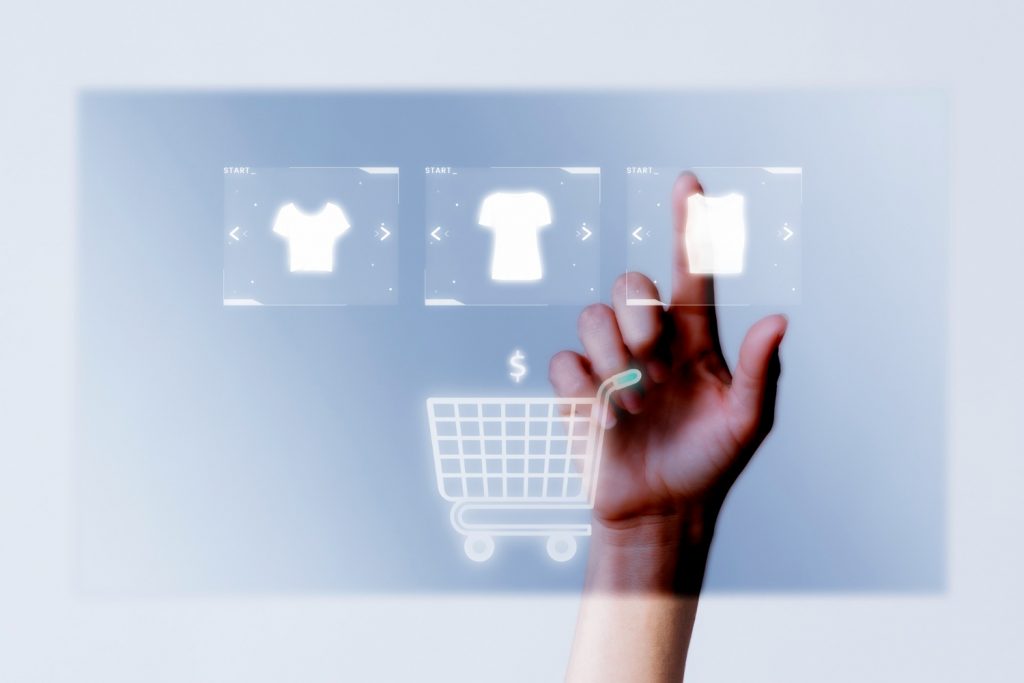 2. Use quality images
Any ecommerce platform needs to showcase it's wares clearly. And this means using images for their product pages that are well framed and optimised for online use.
Some tips for success with your Shopify images:
Uncluttered backgrounds work best – use white backgrounds ideally
Good lighting is also crucial, especially if you're shooting your own picture. Consider hiring a professional for product shots
Use pictures that are the right size for online display – at least 1000 pixels wide with a DPI of 300. Anything less than this can appear pixelated
If you're using products with stock images available, these can be useful. However quite often product images can be pretty crappy – so shooting your own can be a good idea.
For dropshippers, this might be difficult, as you might never actually see the products you're selling. If you use stock images for your listings, do a bit of editing to tidy them up. Remove logos, do some simple edits on the colour balance and make sure the image looks good online.
Be sure not to over-optimize though – you don't want to distort the final image.
If you are dropshipping you can often ask your product supplier for some unique images. At least, there's no harm asking…
If you're working on a great layout for your product pages, with an engaging CTA and winning content, it's all for nothing if your images are not up to scratch.
3. Make it super easy to checkout
Online shopping is supposed to be easy. And that means not having to mess about finding your bank card because you're lying on the sofa and your wallet is just out of reach.
There are multiple options for checkout on Shopify. You can integrate everything from PayPal or Stripe, to Klarna, or take payments from Google or Apple Pay.
You can even use checkouts that accept cryptocurrency such as Bitcoin… Even if you're not a cryptocurrency fan, giving people the option might win you a few extra customers.
The bottom line is, you want to make it effortless for people to checkout. And giving people options is a great way to win over those impulse purchasers.
Yes, extra payment options might cost a little more in the short term. But in the long run they can mean a nice extra chunk of sales.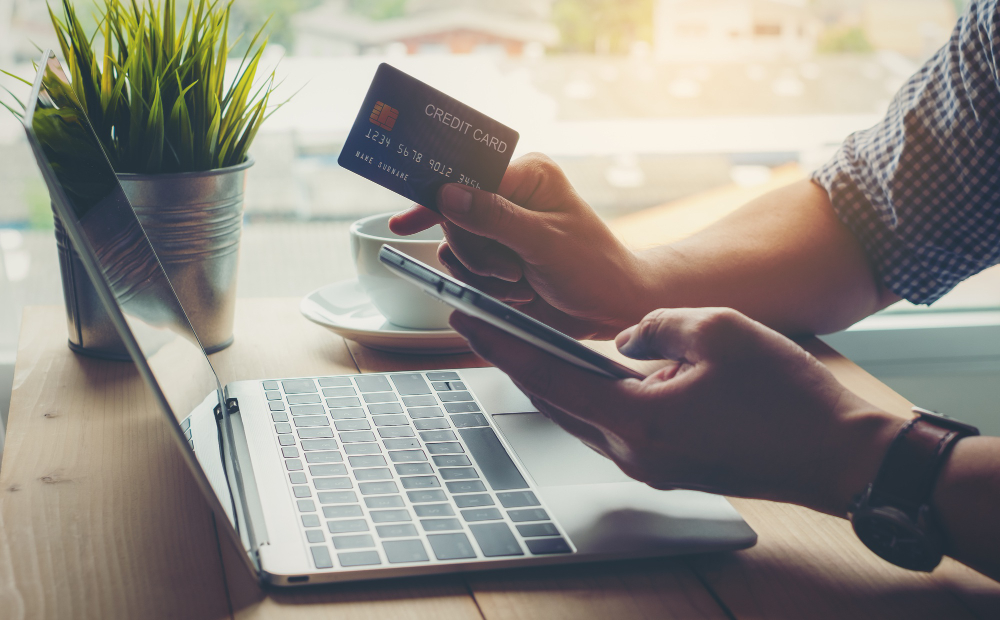 4. Accept multiple currencies
The joy of the global marketplace is that you can target customers all around the world. Although the US Dollar is seen increasingly as the global currency, people still like to pay using their local currency.
Shopify makes it easy to display different currencies, and to accept them for payment.
International payments are only available on the $79 per month plan and above, so you won't be able to use it with the basic account.
To enable international currency displays, you'll need to be using Shopify Payments.
Go to Settings>Payments>Manage and then scroll down to 'Countries/Regions'. You can then set your currencies for target regions.
You can also read more about setting your Shopify international prices here.
It's also possible to markup prices in other currencies. For example, if you're based in the USA, but want to sell in Europe, you might want to add 10% to your USD prices to cover logistics.
5. Use a blog for SEO
With any online business, blogging is a key marketing factor. It's the number one way to maximise organic search results for online business, and it's the same with Shopify.
Adding a blog to your Shopify website is simple, and actually comes as standard. The Shopify blog page for your site will show as 'News', but you can change it if you prefer.
To add or update your blog on Shopify, go to your Admin page, then go to Online Store>Blog Posts>Create Blog Post.
You can then create your perfectly optimised piece of content and watch the organic traffic come flooding in.
OK, yes SEO is much trickier than that and is actually a whole artform in itself.
Understanding what your customers are looking for, writing engaging content and sharing it on social media are jobs in themselves – which is why bigger companies have marketing departments dedicated to this.
If you're a smaller company, consider hiring an SEO or content professional for your blogging. They'll be able to create content and get you results far quicker than if you did it yourself,
But any tip for long term traffic success, including on Shopify, needs to factor in SEO.
Read more on Shopify's help pages about setting up a blog, and check out our own tips for search engine success.
6. Connect to Google Shopping
After Amazon, Google is the second biggest online shopping platform. And their online storefront is Google Shopping.
Thankfully Shopify makes it easy to connect your Shopify store to Google Shopping. In fact, Google even announced that they will soon be making it easy to checkout with Shopify stores from right there on the Google Shopping pages – so your customer might not even need to visit your website soon.
Put simply, if you're looking for a tip for Shopify success, integrate your store with Google Shopping.
It's easy to do, using Google's plugin on the Shopify store.
With the Google plugin you can even run your Google Ads campaigns. Make sure to connect your Google Analytics to your Shopify site too. This will give you much more insight into the search terms your customers find you with, and a whole stack of other search related benefits.
7. Use landing pages
Landing pages are a great way to capture and, more importantly, keep the attention of site visitors.
If you are running pay per click campaigns, landing pages are a proven way to reduce your bounce rate and improve conversions. How?
Visitors to landing pages usually come from paid search results, display ads or social media ads. So you've already identified that these customers are looking for a specific product – why make it any harder for them to find what they're looking for?.
A dedicated landing page presents a specific range of products or services so that your customer is immediately presented with what they're searching for.
So if you're targeting search terms for 'Canon zoom lens', you can create a landing page specifically about the Canon compatible zoom lenses that you stock.
The visitor can then browse easily, and they're less likely to get frustrated and click back.
For anyone running an ecommerce store, it's a proven method to make shopping simple for your customers. After all, if you're paying for PPC ads or social media ads, you want to maximise your chances of winning the sale.
There are several landing page plugins for Shopify, including PageFly, Shogun, GemPages, Azexo and Zipify. Most of them are subscription services, usually upwards of $15 a month, although most offer free trials.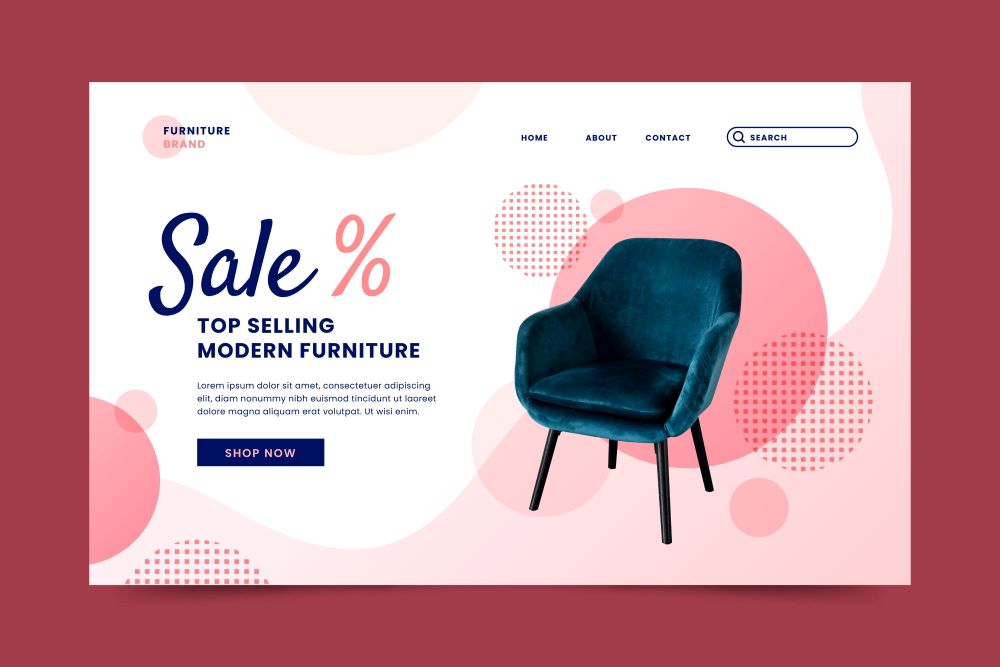 8. Social media marketing is your friend
Not just a Shopify tip for success, but for ecommerce in general. Using Facebook, Instagram or any of the myriad social media platforms is increasingly important for your business success.
Having a page for your business means you can generate traffic directly from Facebook to your store.
It will also allow you to build a following, engage with your audience and even run ads. Facebook Ads can rival Google Ads for importance these days, so consider both when looking at your marketing budget.
Beyond the big 'Book, there are also social media giants such as Twitter, TikTok and Reddit that might factor into your plans.
Running ads on all of these platforms could quickly get expensive. But you know your business, who your target audience are and what your ad budget is….
But neglect social media at your peril!
9. Monitor and manage your ad traffic
Getting your site seen in the search engines is a long game. Unless, that is, you use pay per click ads.
The best known of these is of course Google Ads, but Facebook Ads or Instagram ads are important too. Although these can be great for attracting customers and generating a steady flow of traffic, they can be tricky to manage.
Good research is the backbone of any search engine or social media ad campaign. Correct keyword and demographic targeting can make your job much easier and get more paying customers quicker.
Make sure to connect your Google Analytics dashboard to your Shopify site to get an insight into the traffic you're getting.
Invalid traffic, also known as click fraud, is also a key factor to bear in mind with your ads. Both Google and Facebook see high volumes of non-genuine traffic, such as bots, accidental clicks and malware clicks.
Click fraud protection such as ClickCease is designed to block this type of fraud proactively, and to save advertisers a large percentage of their ad budget. In fact, ClickCease offers a whole other level of analytics for your ad dashboard.
If you're using PPC ad campaigns, run an audit with ClickCease for free to check out your traffic quality.
Another reason to block click fraud is that it has been shown to reduce spam, cart abandonment, inventory and analytics skewing and other disruptive factors.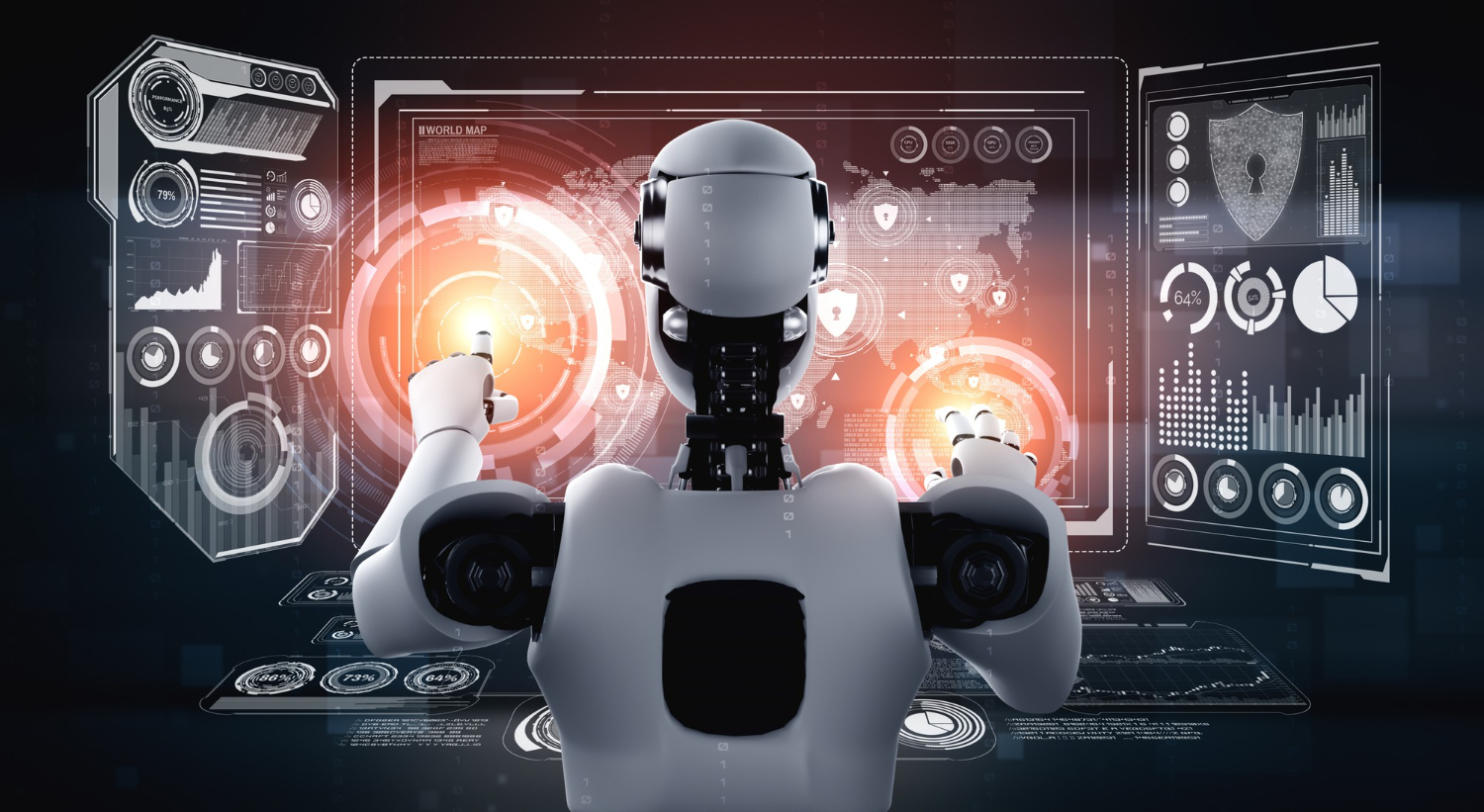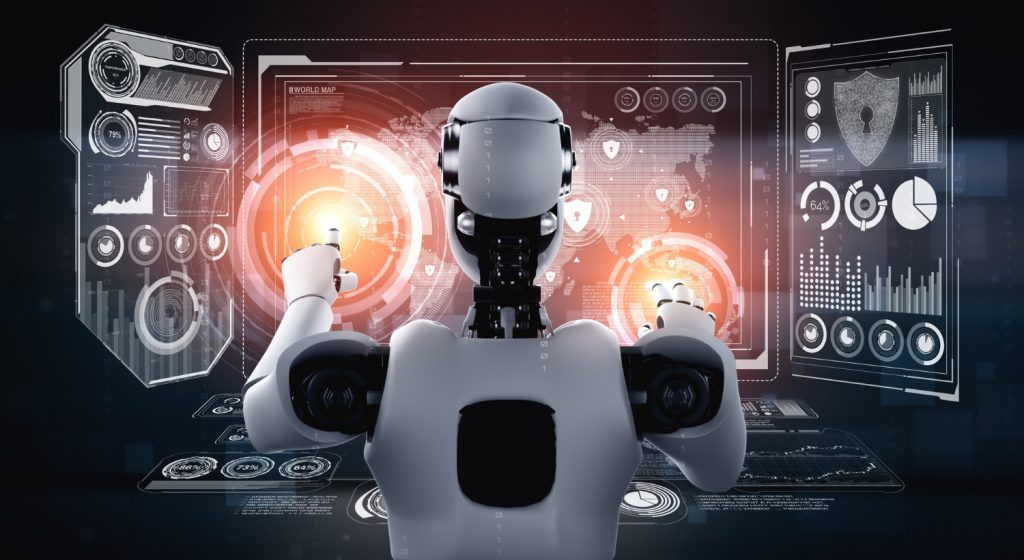 10. Show your customers the love
Any ecommerce success is ultimately going to come down to two factors: Your product quality and your customer service.
Your product quality…. We're sure you have that under control.
But your customer service is something that cannot be underestimated in the long run. Being responsive to queries, fixing problems as soon as they arise, and giving your customers no reason to leave bad feedback are key to long term brand success.
Using customer service bots can be useful to handle 95% of customer queries. Often these bots can handle common questions around shipping costs, product enquiries or even issues with faults.
You want to create an environment where your customers love the experience of shopping with you, so why would they go anywhere else?
And, they love your brand so much that they recommend it to friends, leave positive reviews online and opt-in to your newsletters and social media.
How can you do this?
Responding to emails, social media comments and other queries as quickly as possible. Same day is best, within 24 hours at most
Making it easy to return items and processing returns promptly
Giving great incentives to repeat customers such as free shipping, discounts or free gifts
Making your site as easy to use as possible
There are plenty of Shopify Apps which will make customer service easier – such as chatbots and automated email responders.
Of course, customer service isn't just a Shopify tip but a business essential. Whether you're a single person dropshipper, an artist selling your handmade wares on a Shopify website or a growing ecommerce platform, customer service is critical to long term success.
Building your Shopify success
Shopify is a great platform for a business to build on. With easy website building using drag and drop, you can create a fabulous shop in no time.
And of course, if you follow these Shopify tips for success, you could go a long way too.
Make sure to block those bots from clicking your paid ads with ClickCease. On average, ecommerce businesses see between 10-14% of their ad clicks lost to click fraud.