Click Fraud Statistics

Understand how ad fraud and click fraud are affecting millions of companies worldwide.
Click Fraud Statistics
20% of pay-per-click clicks are fraudulent (Pixalate)

Fake traffic costs businesses over $60 billion a year

20% of all PPC clicks are fraudulent

Click fraud is growing at 50% per year (The Australian)

Desktop click fraud has grown from 20% to 24% (Pixalate)

Nearly 20% of total digital ad spend gets wasted every year (CNBC)

Smartphone click fraud increased 102% from January – April 2017 (Pixalate)

50% of ad impressions served on Internet Explorer were to non-human traffic (FraudLogix)

Video click fraud was 26% higher in April 2017 (25.3%) than it was in January 2017 (20.1%) (Pixalate)

90% of all campaigns suffer from fraud

The click fraud operation Methbot generates $3 to $5 million in fraudulent revenue every day (WhiteOps)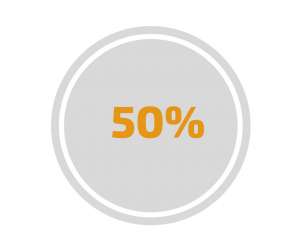 of online ads are never even seen by human eyes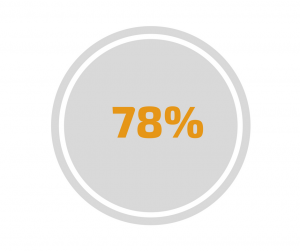 Percentage of marketers and advertisers who say their top worry is click fraud
of impressions have the opportunity to be seen by a human, but may not be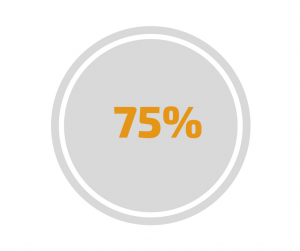 Percentage of desktop ad clicks that are fraudulent
ClickCease Click Fraud Infographic
Want a more visual representation of the damage click fraud causes, the industries it effects and the percentage of fake clicks it accounts for? Check out our click fraud infographic.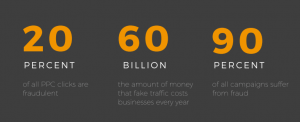 Legal Disputes Involving Click Fraud
Companies are turning to lawsuits to make up for their losses due to click fraud
Popular ClickCease Blogs
Check out our top-read blog posts on click fraud and how to protect yourself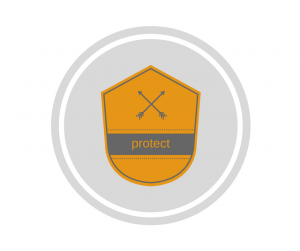 Guide to Click Fraud – How to Protect Your Campaigns
"Click fraud can be perpetrated manually or automatically. Its main purpose is to rack up clicks on competitors' ads for the purpose of draining their ad budget. Are you affected by click fraud? We'll guide you through the basics of click fraud and how to protect yourself."
Read more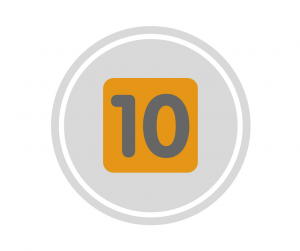 10 Under the Radar Google Analytics Mistakes Sabotaging Your Results
"Google Analytics can be a great source of insight on how your website is performing and how to improve it. But your insights will only be as strong as the data they're based on. If you can't trust your data then you may be making some big mistakes in regards to your reporting, strategizing, and optimization."
Read more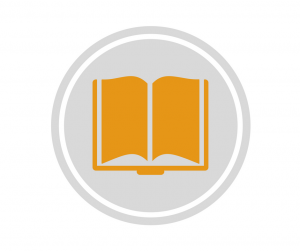 The A-Z of Click Fraud
From "AdWords" to "Zapping Fraud", learn the terms most associated with click fraud so that you understand what's going on, and can keep up with industry changes and trends.
Read more
The Latest in Click Fraud
Take a look at some of the latest research, findings and articles on click fraud
Ad Fraud Statistics
The ad fraud botnet "Chameleon" costs advertisers over $6 million a month (Spider.io)

Marketers lost $7.2 billion to digital ad fraud in 2016 (WhiteOps)

20% of ad-serving websites are visited exclusively by fraudulent bots (The Verge)

Fraud accounts for $1 of every $3 spent on digital ads (Adage.com)

US brands will lose $6.5 billion to ad fraud annually (Marketing Week)

Display ads examined by Integral Ad Science found 8.3% of all impressions were fraudulent (Integral Ad Science)

Ads with a CPM greater than $10 experience 39% higher bot fraud than ones with a lower value (ANA)
Click Fraud Reading
Keep up with the latest talks and happenings in the click fraud space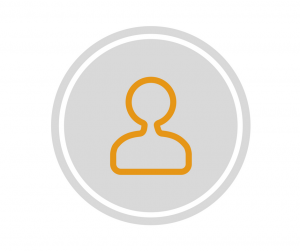 How Much of Your Audience is Fake?
"As an advertiser we were paying for eyeballs and thought that we were buying views. But in the digital world, you're just paying for the ad to be served, and there's no guarantee who will see it, or whether a human will see it at all."
Read more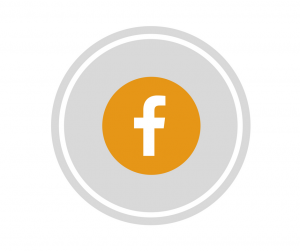 Does Facebook Care About Click Fraud?
"Since Facebook treats all people & companies on Facebook equally as advertisers, it's obviously important to their business plan to charge everyone for sharing their content, or as much as they can get away with."
Read more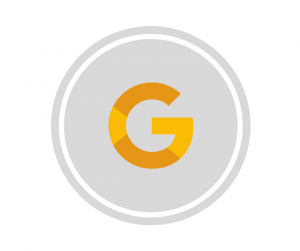 A Google AdWords Investigation to Get You Thinking
"After an internal investigation, Google called and admitted the discovery of 25 previously not reported fraudulent clicks."
Read more